Every Monday is Member Photo Monday where we feature a member photo on our Instagram and Facebook pages. Farm-to-Consumer Legal Defense Fund (FTCLDF) is proud of our members, and we take great pleasure in highlighting their operations and the awesome work they are conducting in sustainable farming, animal husbandry, artisanal production, and homesteading. See below for a roundup of December's member photos!
Longbottom Farm
Husband and wife team, Lexi and Jason Feyerherd, accompanied by their three daughters, also known as "farmhands-in-training," run Longbottom Farm in Scottsville, Virginia. In the past, their land had been used for cattle and pork production, wood milling, and most recently corn and soybean farming. Between the 1800s farmhouse and recent heavy crop farming, Lexi and Jason had to revive the property. The land needed TLC and livestock was the perfect solution. The chickens are moved around the farm, fertilizing the soil while producing some of the best free-range eggs in town. The cattle mow the fields and fertilize, which nourish the pastures that in turn nourish the cattle. A true regenerative operation! The Feyerherds are grateful to instill a love of animals, respect for the land, and the value of a hard day's work in their girls. The farm provides a new life lesson every day! The photo shows Rosie and her 3-week-old calf.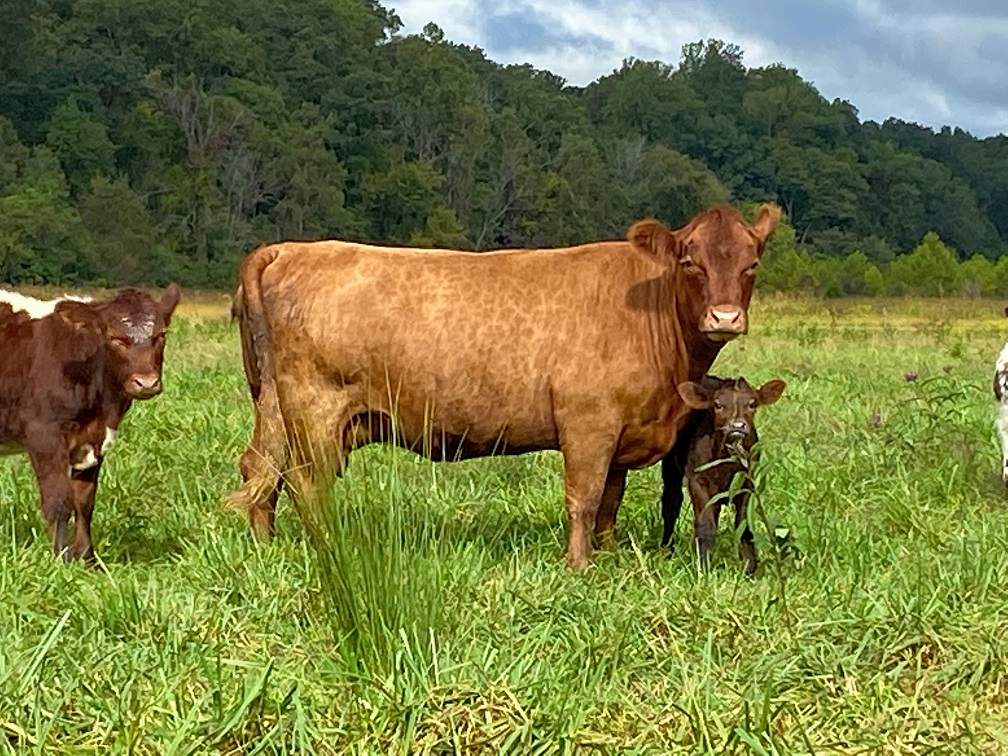 Organic Pastures Dairy Company 
Organic Pastures Dairy Company is owned and operated by the McAfee family and located in Fresno, California. The mission of Organic Pastures Dairy is to harness mother nature's blueprints to produce and market superior quality raw dairy products to dramatically improve their customer's health while sustaining and enhancing the environment, their cows, employees and shareholders as well as making our world a greener and healthier place. Since 1998, this 100% family-owned business has sold unprocessed, fresh, delicious, raw dairy products. Their products begin with raw milk from cows that graze on grass 365 days a year. The mixed herd grazes in mobs, just as they have naturally grazed since primal eras. The flavor from this style of mob grazing is noted with their product's creamy textures and changing colors. Each season brings different grasses and weather patterns which causes their products to evolve and change every month with tones of yellow, tan, and orange. Their RAW FARM Truly Raw Cheddar Cheese products are available retail or online throughout the country and their other raw milk products are for sale in California.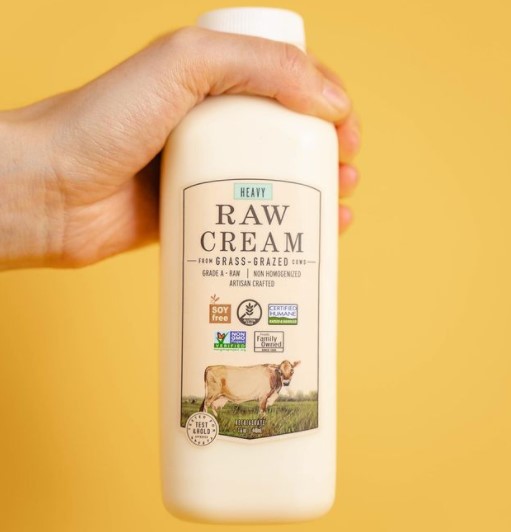 Pop's Old Place
Pop's Old Place is a small family farm located in Dorchester County, Maryland run by Darlene Goehringer and Arthur Wilson. They are pictured here with their Randall calf Elsa (photo credit Stirling Photo – Britanny Schmidt). They got their start in farming raising animals and vegetables for their own consumption and now offer their bounty to the public. Pop's Old Place maintains their cows and sheep on a grassfed and grass-finished diet and are transitioning to a perennial forage farm for grazing. They also raise woodland pork and chickens for eggs. Pop's Old Place has an on-farm store for all of their flavorful products and love providing their community with a wholesome alternative to commercially raised confinement meats. They encourage everyone to visit their farmer's farm at least once and welcome any and all visitors.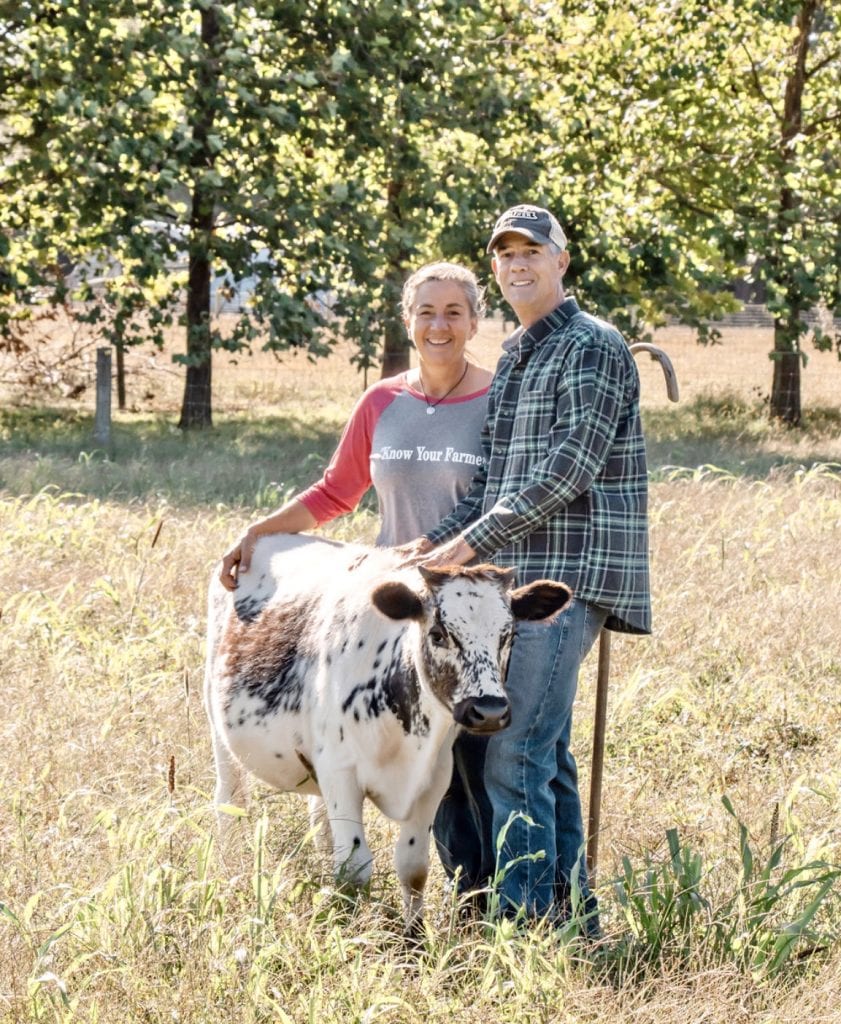 Babka Farms
Babka Farms in Granger, Texas began when Natalie Babiak Weber ventured into Mini Nubian dairy goats (pictured). She also raises Kunekune, a smaller pig that thrives on pasture. The animals have access to large pasture areas every day during most of the season. Certain times of year, they are off pasture to assist with rotation schedules. Natalie supplements with organic feed and the goats also get organic alfalfa and organic sunflower seeds. She raises all of her animals holistically with herbs and special feeds such as lespedeza as a preventative approach to build strong immune systems. She makes goat milk soap as well as caramels and fudge. Natalie has a limited number of Mini Nubians and Kunekune for sale each season. The farm products are available on her website and at the Taylor, Texas Farmers Market on Saturdays. Natalie enjoys market days when she gets to share in good conversations with other farmers and her products with her community.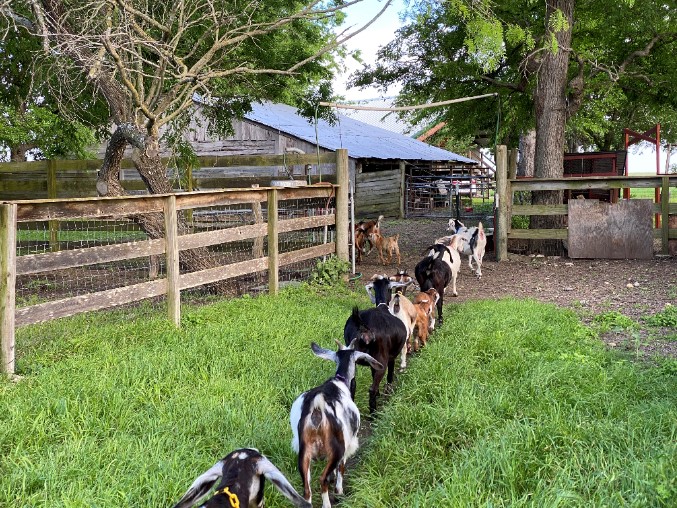 Membership
Thank you to all of our wonderful members! We are membership-based and couldn't do the work we do without you! Learn more about membership here.
If you're a member and would like to share your photos with us, email [email protected] for more details.
YOUR FUND AT WORK
Services provided by FTCLDF go beyond legal representation for members in court cases.
Educational and policy work also provide an avenue for FTCLDF to build grassroots activism to create the most favorable regulatory climate possible. In addition to advising on bill language, FTCLDF supports favorable legislation via action alerts and social media outreach.
You can protect access to real foods from small farms by becoming a member or donating today.