Every Monday is Member Photo Monday where we feature a member photo on our Instagram and Facebook pages. Farm-to-Consumer Legal Defense Fund (FTCLDF) is proud of our members, and we take great pleasure in highlighting their operations and the awesome work they are conducting in sustainable farming, animal husbandry, artisanal production, and homesteading. See below for a roundup of September's member photos!
Mandy Kerns
Brett and Mandy Kerns left the hectic Atlanta suburban life in 2017 and headed for the North Georgia Mountains to start their homestead with three teenagers in tow! This lifestyle was new to both of them, so it'd been a huge learning and growing experience as the Kerns built all the infrastructure and learned to care for and harvest animals as well as grow and preserve their own food. Now they have 30 chickens and multiple coops, 2 pigs, 2 puppies, a barn, a high tunnel, a glass greenhouse and multiple gardens and the list of things they hope to add keeps growing! Mandy runs a local women's homestead group, has an Etsy shop creating and selling one-of-a-kind vintage inspired aprons, and is a full-time homemaker and a homesteader member. Brett is an IT professional by day and homestead warrior on the nights and weekends! They enjoy country drives, farm-to-table eating, rummaging through antique stores for treasures to repurpose, and meeting other homesteaders. The relationships made with other homesteaders have been the icing on the cake—they learn so much from one another! Their journey can be followed on Mandy's blog and social media pages @MakeEveryDayMatter. Photo credit: Tamara Johnson Photography.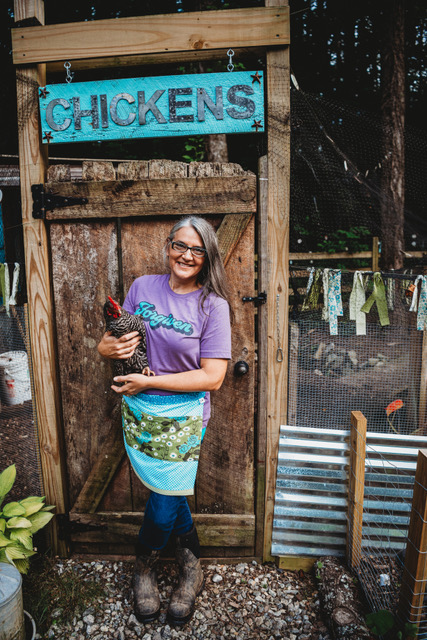 Mack Brook Farm
Karen Christensen and Kevin Joblonski operate Mack Brook Farm in Argyle, New York. They raise their pasture-based Angus beef with 100% traceability on 300 acres in the Adirondacks foothills. The land was purchased in 1928 by Kevin's grandparents. Kevin was born and raised there, as were his two sons. Each of his two sons has a home on the property, making this a working fourth-generation family farm. Mack Brook Farm was primarily a dairy farm until 2003, when they decided to make the change to grassfed beef. Grassfed genetics have been weakened and almost bred out of commercial Angus. Kevin's interest in genetics led them to a closed herd of Aberdeen Angus brought over in the 1950s. Their current bull (pictured) is a great-great-grandson of one of the original herd sires from Scotland. Their emphasis on good genetics is what gives Mack Brook Farm beef the superior flavor and marbling. Karen and Kevin are proud to have the independent certifications from both Animal Welfare and the American Grassfed Association. Their customers buy with confidence knowing that their animals are raised humanely and under stricter standards than the USDA.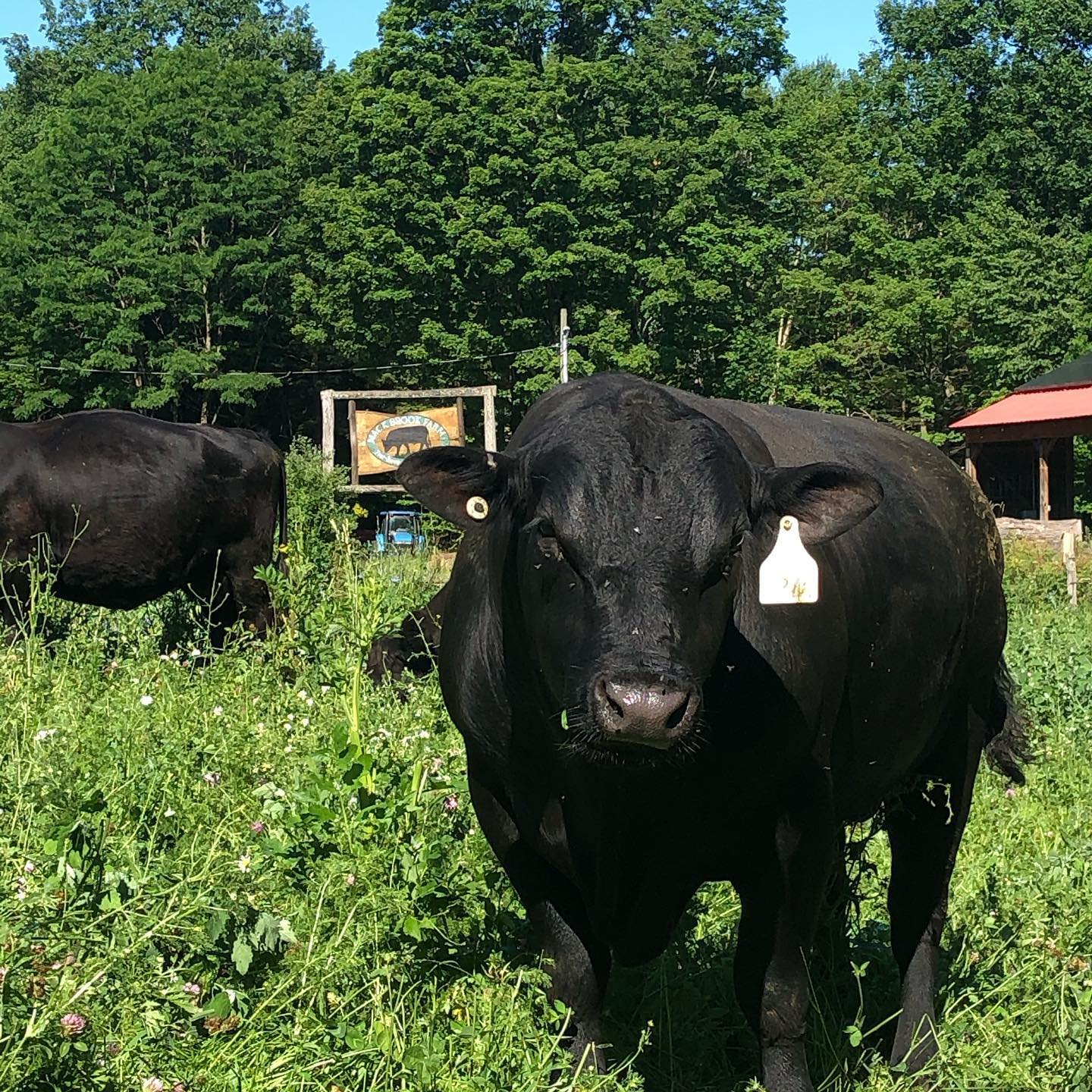 Shady Grove Ranch
Matt and Jerica Cadman own and operate the family-run Shady Grove Ranch in Jefferson, Texas. The Cadmans are dedicated to producing truly natural and healthy meats using rotational grazing practices while avoiding the use of genetically-engineered feeds, subtherapeutic drugs, and unnecessary additives. They believe food matters to good health and are determined to raise their products cleanly and in a way that enhances the health of the soil, air, water, critters as well as the nutrition of the eaters. In college, Matt was diagnosed with ulcerative colitis, a chronic autoimmune disease. Over the years, Matt was hospitalized twice, after continuing to follow the doctor's orders for a low-nutrient, anti-bacteria and highly processed diet. Then the Cadmans found the work of Dr. Weston A. Price and started eating a traditional diet; many of these foods have only recently fallen out of favor with the rise of industrialized agriculture and food processing. But it was not easy to find those foods in East Texas. So in 2010, they decided to become full-time farmers to raise some healthy food like 100% grassfed beef, pork, chickens, eggs, and veggies for their family and their community.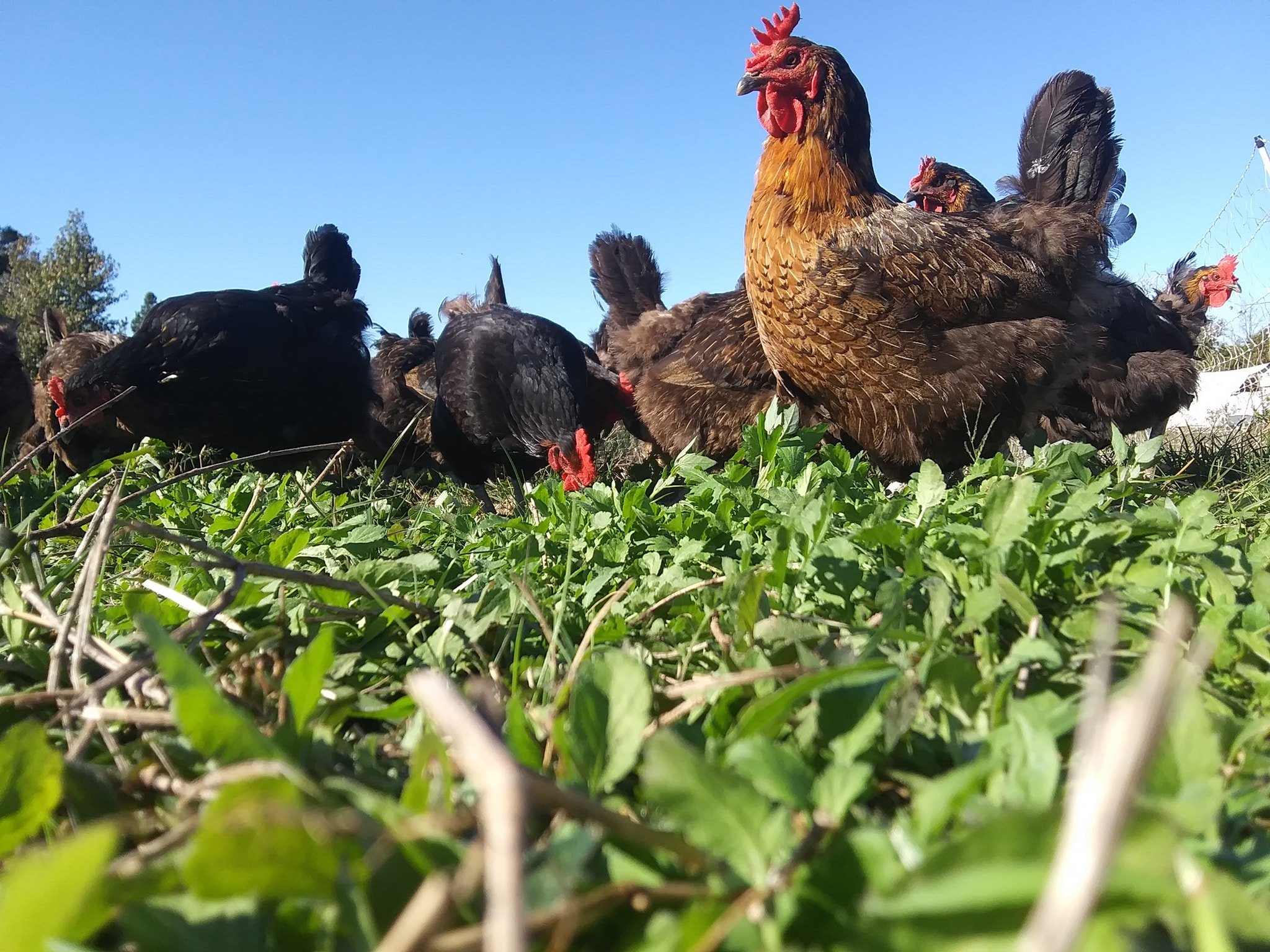 Eagle Ridge Ranch
Eagle Ridge Ranch is a small acreage, regenerative agriculture farm located in the Flint Hills of Kansas. The owners, Jacob and Danielle Stenger, focus on healthy and sustainable animal husbandry and land management practices by raising multiple species of livestock with rotational grazing practices mimicking natural grazing patterns. The Stengers believe that healthy, happy animals provide the most nutrient-dense foods and products and strive to allow their animals plenty of sunshine and grass through intensive rotational grazing. Without pesticides or chemical fertilizers, they believe they are doing their part to maintain and improve their slice of heaven in the Flint Hills. Jacob and Danielle believe in transparency and educate their customers and anyone else interested in where their food comes from via frequent social media updates and an open door policy. They have plans to expand in current and new areas as interest grows and currently provide free range non-gmo chicken and duck eggs, pastured poultry, forest-raised pork and grass-fed lamb. Pictured here are their Scottish Highlander cattle.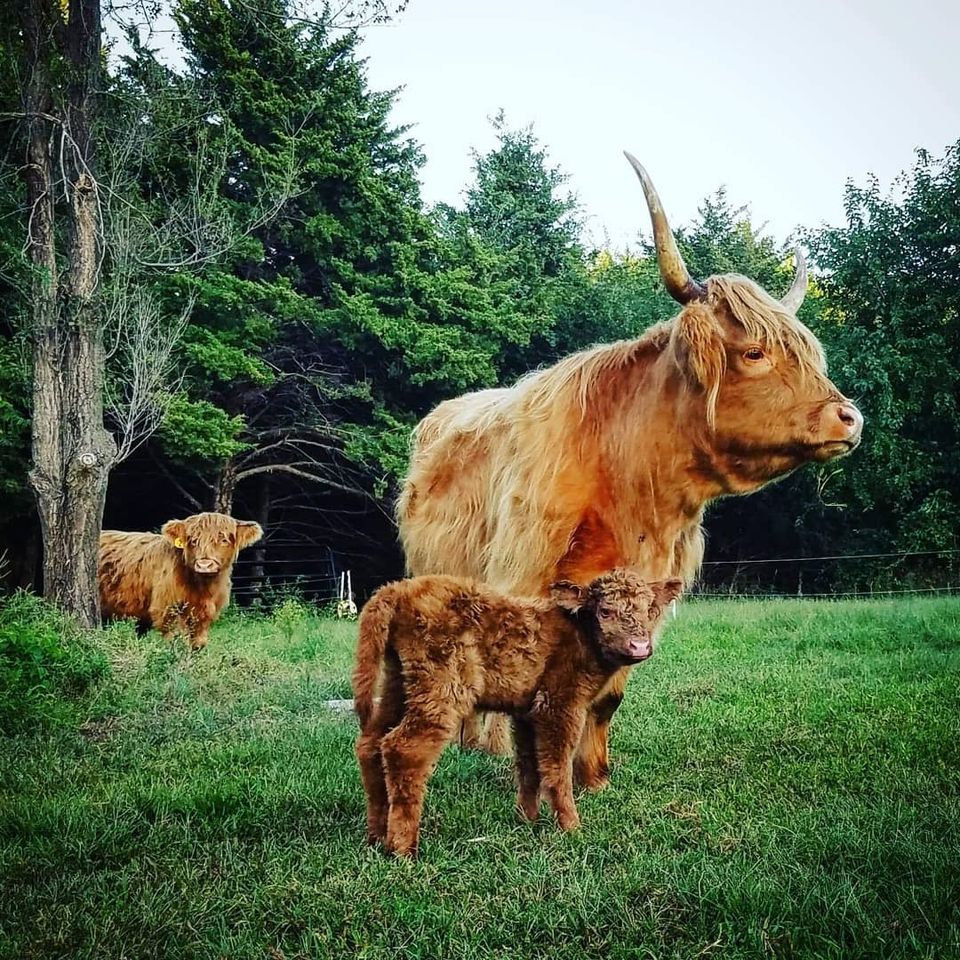 Membership
Thank you to all of our wonderful members! We are membership-based and couldn't do the work we do without you! Learn more about membership here.
If you're a member and would like to share your photos with us, email [email protected] for more details.
YOUR FUND AT WORK
Services provided by FTCLDF go beyond legal representation for members in court cases.
Educational and policy work also provide an avenue for FTCLDF to build grassroots activism to create the most favorable regulatory climate possible. In addition to advising on bill language, FTCLDF supports favorable legislation via action alerts and social media outreach.
You can protect access to real foods from small farms by becoming a member or donating today.