Every Monday is Member Photo Monday where we feature a member photo on our Instagram and Facebook pages. Farm-to-Consumer Legal Defense Fund (FTCLDF) is proud of our members, and we take great pleasure in highlighting their operations and the awesome work they are conducting in sustainable farming, animal husbandry, artisanal production, and homesteading. See below for a roundup of April's member photos!
Shag Valley Farms
Dawn Donalson is a native southerner, transplanted to the Rocky Mountain area on the Western Slope of Colorado. She pushes through life with grit and determination, having experienced and overcome some severe childhood illnesses and learning disabilities. She now raises seven free-range farm children, three grandchildren, and a variety of animals with her husband, Ron, of 24 years on their 5-acre spread in Grand Junction, Colorado. Through her business, Shag Valley Farms, Dawn promotes "Healthy Traditions for Healthy Families" ranging from home-school lessons, nutrition, and homeopathic remedies. Her family adheres to a diet centered around gut health and the Gut and Psychology Syndrome (GAPS) diet to promote overall physical and neurological health and healing. Her animals are raised on pasture grass and a feed formulated without soy, GMOs, or corn. Dawn began growing and raising food for her family in 2002 and quickly expanded to selling goat's milk, eggs, beef and pork for the local community. She has expanded services for folks to obtain other commodities through an informal co-op such as local honey, goat meat, and fruit. The photo shows Dawn's daughter holding a black and white Magpie duck.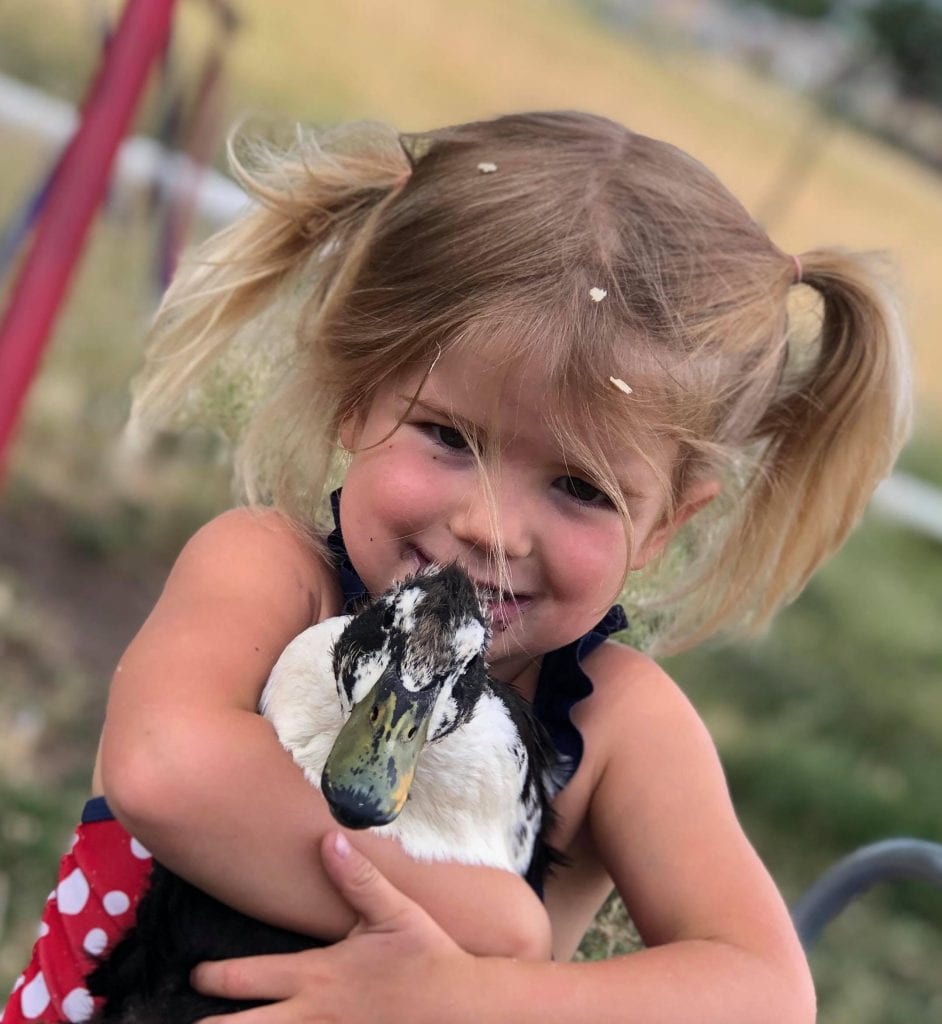 Ararat Farm
Ararat Farm is a family farm owned and operated by Mike and Ginger Watson and managed by their son Matt and his wife Lauren in the mountains of Lee County, Virginia. The Watsons are dedicated to raising healthy grass-fed beef and pastured pork, without any hormones or antibiotics. The way they manage the animals prevents them from getting ill, and they don't require the crutch of medications in order to thrive. Pictured here are their Hereferd cross pigs which are woodland grazed in a huge field and woods on the farm where they forage for grasses, roots, bugs, and nuts. The Watsons follow the holistic management practices of Joel Salatin, Greg Judy, Jim Gerrish, and Ian Mitchell-Innes to better steward all life on their farm, from the soil microbes to the livestock. The farm has been in the Watson family for about 100 years and had been managed conventionally with cattle, corn, and tobacco which prevented the fields from producing at their potential. Through the use of intensive mob grazing, the fields recovered beautifully and still improve each season. The Watsons welcome customers to visit the farm to see how their food is raised.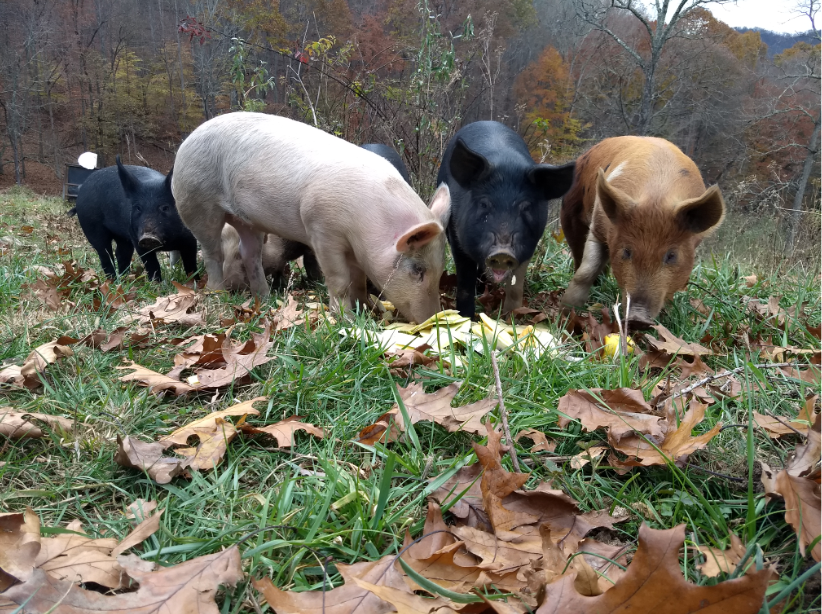 Creambrook Farm
Ben and Kristen Beichler own and operate the 243-acre Creambrook Farm, a 100% grass-fed raw milk herd share in Middlebrook, Virginia. Ben gained dairy management experience at various farms before he and Kristen purchased the farm in 2017. Today, the farm serves over 450 families through a raw milk herd share. They milk 30 cows year-round with a total of 80 head of cattle on the farm. The cows are outside year-round and are fed only pasture and stored forage—no grains or hormones. Milk is bottled on the farm and distributed throughout Virginia to members of the herd share. The family works full-time on managing the cows, pastures, administration, marketing, and raising their young family.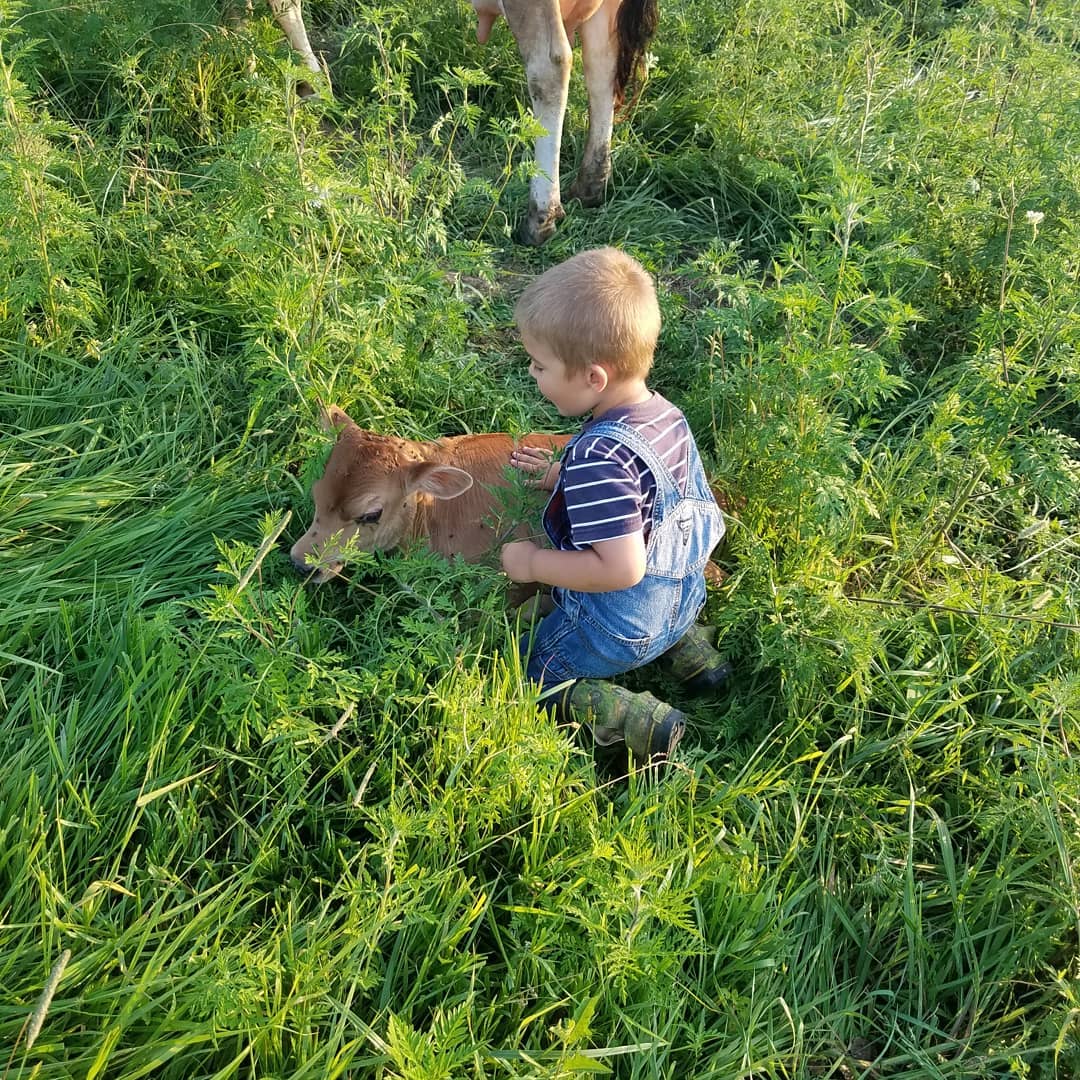 Weathered Silos Farm
Weathered Silos Farm in Hanover, Michigan is a 67-acre raw milk herd share operation with 20 cows and heifers of mixed grazing genetics. Kellie Benzing is the farmer at Weathered Silos Farm. She started milking cows at age 14, and spent three years after college gaining experience as a herdswoman for an organic dairy. In addition, she spent several years employed in digital and catalog marketing while building Weathered Silos Farm on the side as her passion project. She is now living out her dream farming full-time and married to her husband, James. Their herd consists of cross-bred American Holstein, New Zealand Jersey, Fleckvieh, and Montbéliarde cattle, with an emphasis on raising A2 replacement heifers. The milk cows are entirely grass-fed, apart from organic mineral supplements. They love stewarding quality pastures and healthy cows! Kellie and James are thankful for Farm-to-Consumer Legal Defense Fund's legal representation and guidance.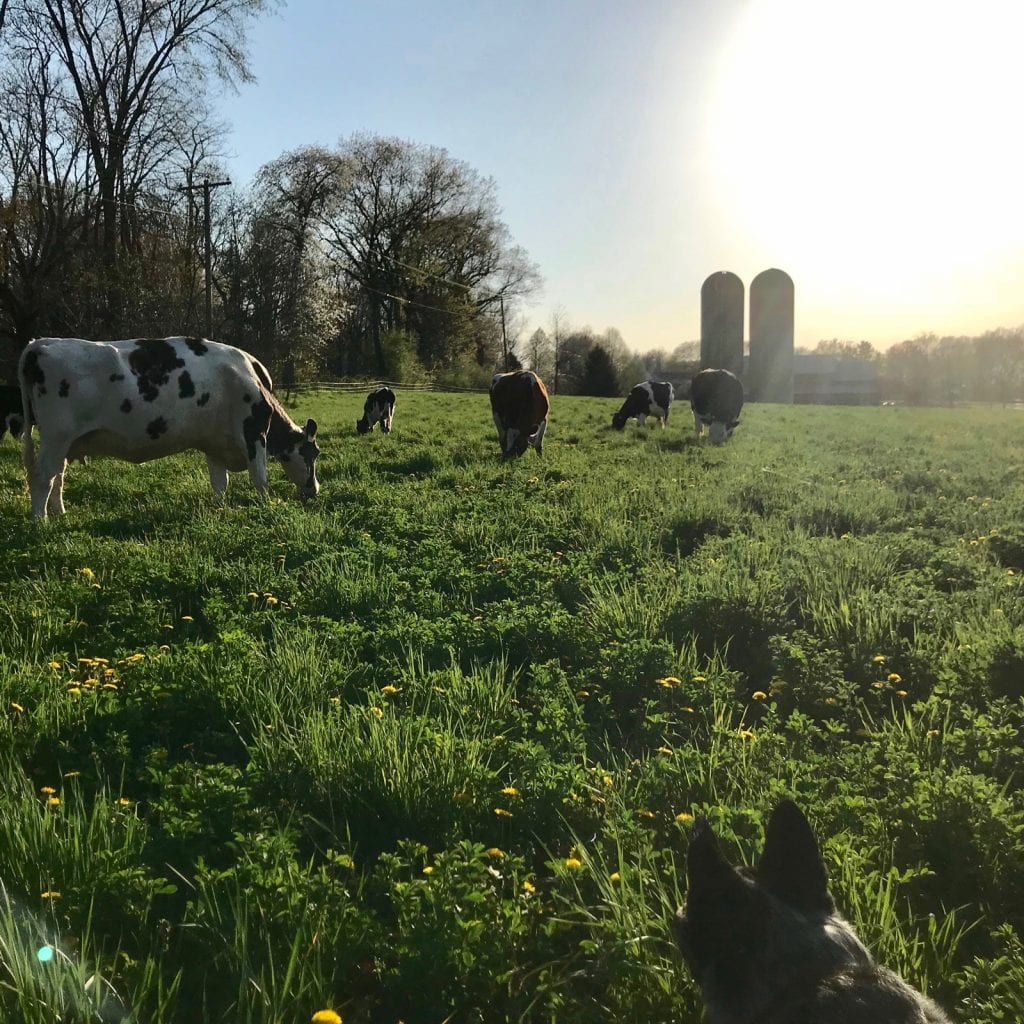 Membership
Thank you to all of our wonderful members! We are membership-based and couldn't do the work we do without you! Learn more about membership here.
If you're a member and would like to share your photos with us, email [email protected] for more details.
YOUR FUND AT WORK
Services provided by FTCLDF go beyond legal representation for members in court cases.
Educational and policy work also provide an avenue for FTCLDF to build grassroots activism to create the most favorable regulatory climate possible. In addition to advising on bill language, FTCLDF supports favorable legislation via action alerts and social media outreach.
You can protect access to real foods from small farms by becoming a member or donating today.