Every Monday is Member Photo Monday where we feature a member photo on our Instagram and Facebook pages. Farm-to-Consumer Legal Defense Fund (FTCLDF) is proud of our members, and we take great pleasure in highlighting their operations and the awesome work they are conducting in sustainable farming, animal husbandry, artisanal production, and homesteading. See below for a roundup of March's member photos!
Christina Adams
Christina Adams is an award-winning writer with a background in aerospace, government, and health. She grew up on a Virginia farm where her family grew tobacco and hay and raised cattle, chickens, pigs and the occasional bee. Christina is the author of the new book called Camel Crazy: A Quest for Miracles in the Mysterious World of Camels, with a forward by Joel Salatin. Camel Crazy follows her search to obtain camel milk because it helps her autistic son; the book takes her to villages in India to Amish Farms in Pennsylvania to camps in the Middle East. She is pictured here with a camel friend, photo credit Kristie Parker. Christina has an MFA in Creative Writing and her work has been featured by NPR, The Washington Post, OZY, The Los Angeles Times, The Orange County Register, RAVISHLY, Open Democracy, Web MD, Global Advances in Health and Medicine, Dubai One, and many more. She speaks internationally, including for audiences in Germany, India, England, Pakistan, UAE, and the US.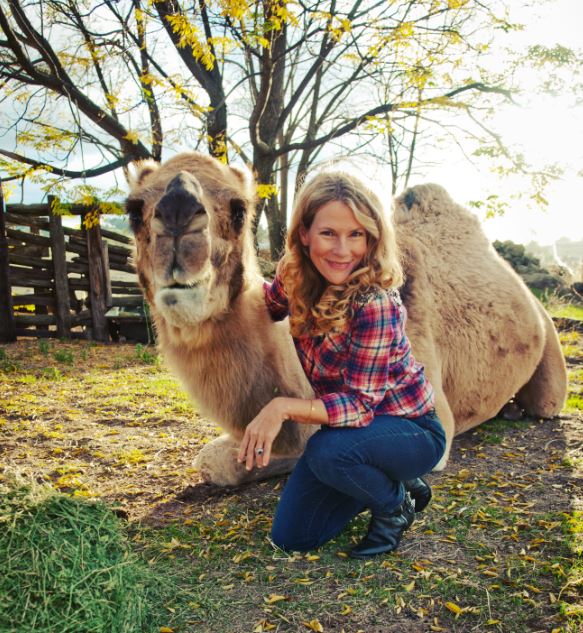 Chetwyn Farm
Chetwyn Farm is a small organic family farm located in the Hayward Hills of Northern California. The farm is owned and operated by David and Anna Najarian. When the Najarians bought the farm, it was run down and in need of a family. It had been a cattle ranch back in the 1800s. After they purchased the farm, they discovered among the citrus grove, an avocado tree and so their avocado adventure began. The Najarians planted a small variety of avocado trees to see which would bear fruit. They all did! Now they have added over 200 avocado trees of different varieties to the farm. The different varieties have staggered seasons, so they have delicious avocados year round. In addition to avocados, their farm also hosts goats, cats, pigs, chickens, a farm dog, figs, oranges, gardens, and apples, including the Royal Gala apples, pictured here. They are enjoying their farming adventure as well as the fruits of their labor.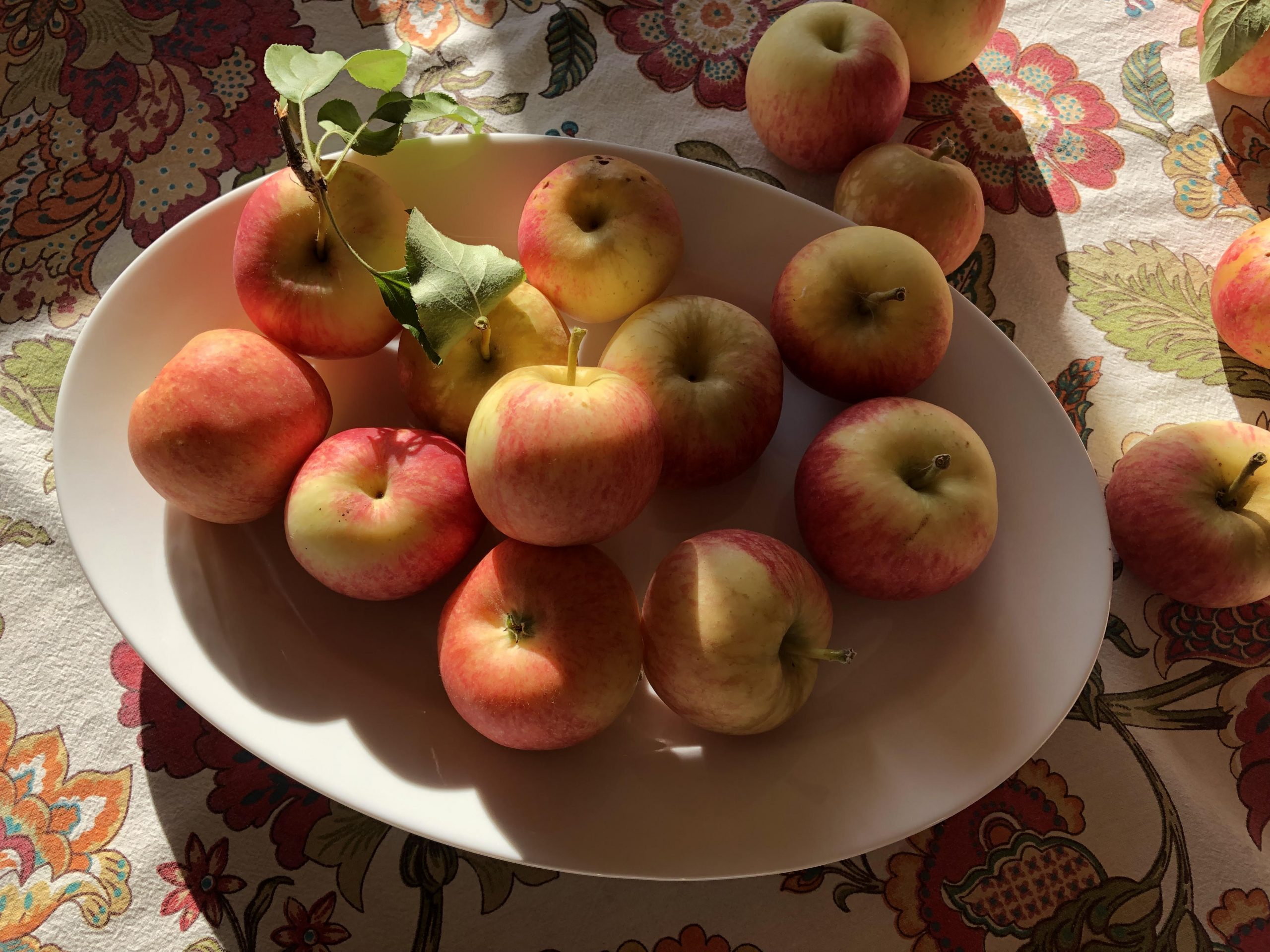 Chockalog Farm
Wenona Racicot owns and runs Chockalog Farm on 36 acres in Uxbridge, Massachusetts. She practices holistic and regenerative land and animal management. She got into this kind of farming by simply reading about organic land and animal management, mob grazing, pasture raising, no-till benefits, cover crops, silvopasture, food forests, agroforestry, and more. Chockalog Farm produces grass-fed and -finished beef on organically grown, intensively managed pasture; pastured lamb and pork; pasture raised chicken and duck; eggs from hens fed organic, soy-free feed; and honey. Customers can also be a part of Chockalog Farm's small, organically grown no-till pick-your-own veggie CSA. See her mob-grazing Devon beef cattle pictured here.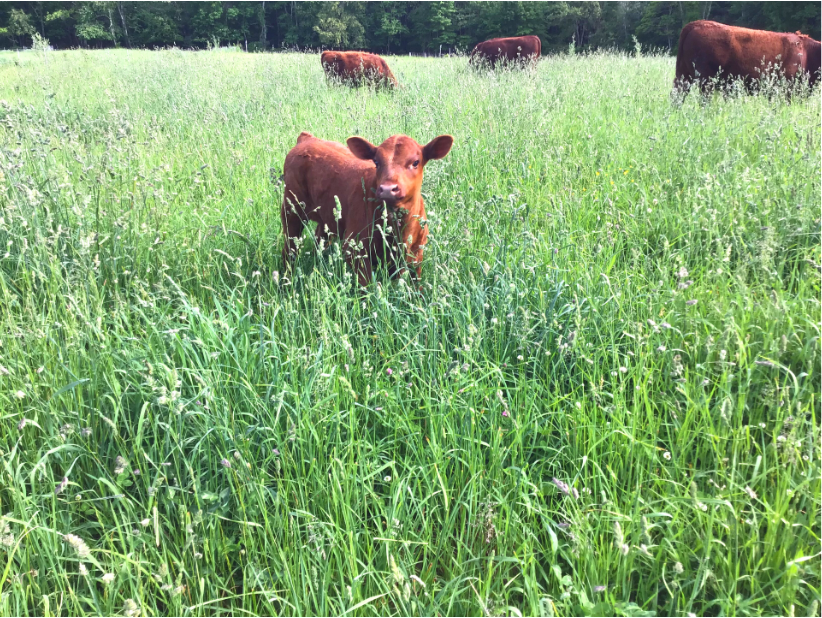 Triple E Farms
Tony and Phil Eash own and operate Triple E Farms, a pasture-based farm in Romney, West Virginia. The brothers believe in healthy food while also rebuilding the soil using their animals and regenerative practices. The Eashes moved into West Virginia when they were young and have been around livestock for most of their lives. At ages 15 and 13, their father passed away suddenly from a heart attack. They continued to raise animals for their own meat and loved the lifestyle. Later, and because of the family history of heart problems, they decided to do some tests on themselves and try to prevent their own heart problems. One of the ways they figured out was to avoid the industrial food system by raising their own food on pasture. They saw an opportunity to improve their personal meat and provide the same to their community. The brothers offer 100% grass-fed and grass-finished beef made up of a variety of breeds, mostly Angus. The brothers also offer forest-raised pork, pastured poultry, and raw milk from Jersey cows that are rotated on pasture.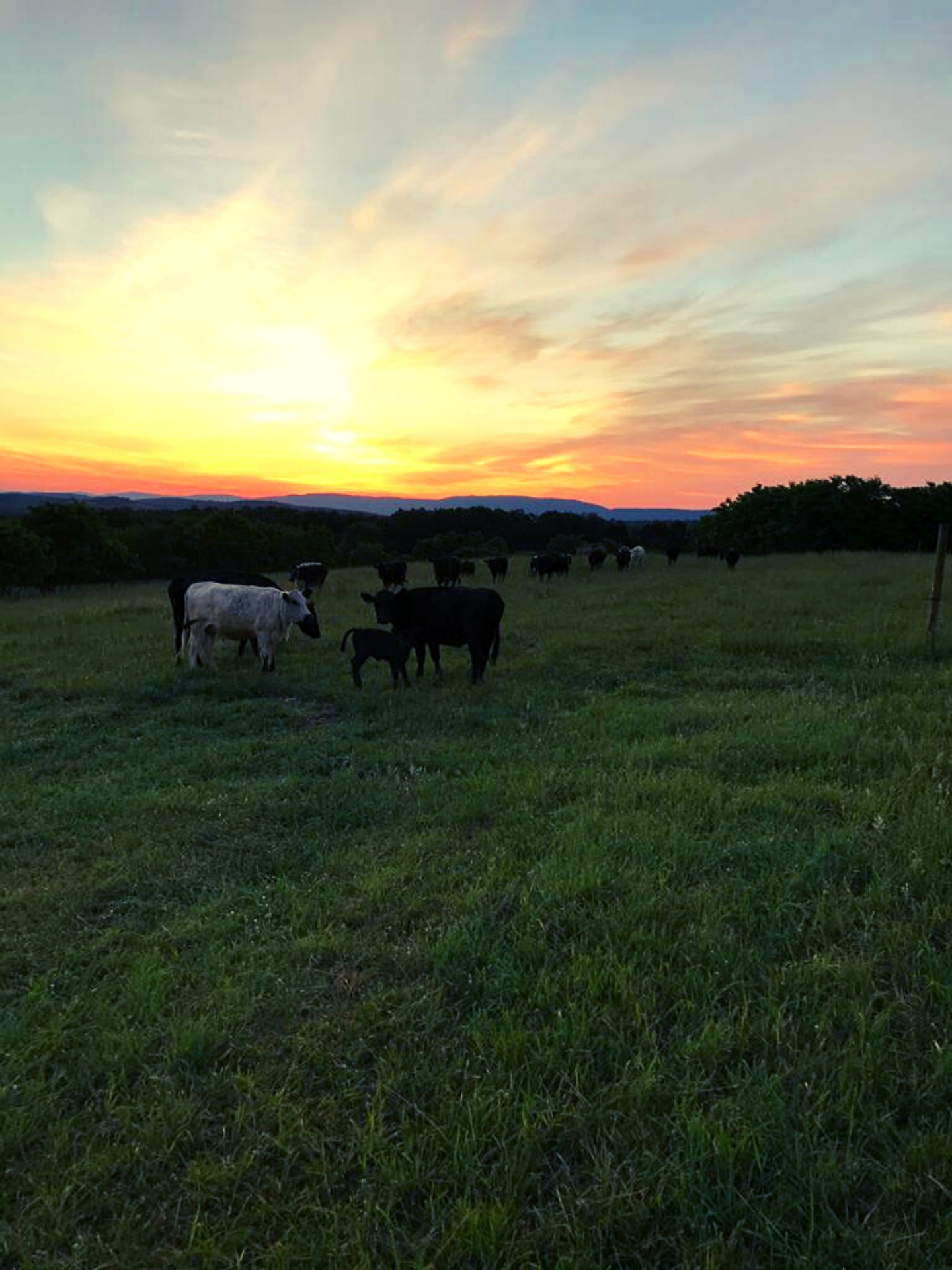 Branru Farm
Tami Williams co-owns and operates Branru Farm in Tucumcari, New Mexico. Every summer you can find her at the local farmers' market since regular customers rely on refills of Tami's goat milk soaps and lotions and her handmade soy candles. Tami and her husband Ronald started the farm in 2004 with a couple of goats and a few chickens. After many years of showing, they now keep a few select LaMancha does for milk to make soaps and lotions. Tami also makes farm cheese for the chickens. If Branru Farms has excess milk, the occasional calves or pigs eat it, which makes the meat really sweet. They still have a flock of hens on their 2-acre farm, which takes care of any bug that dares enter the pecan grove!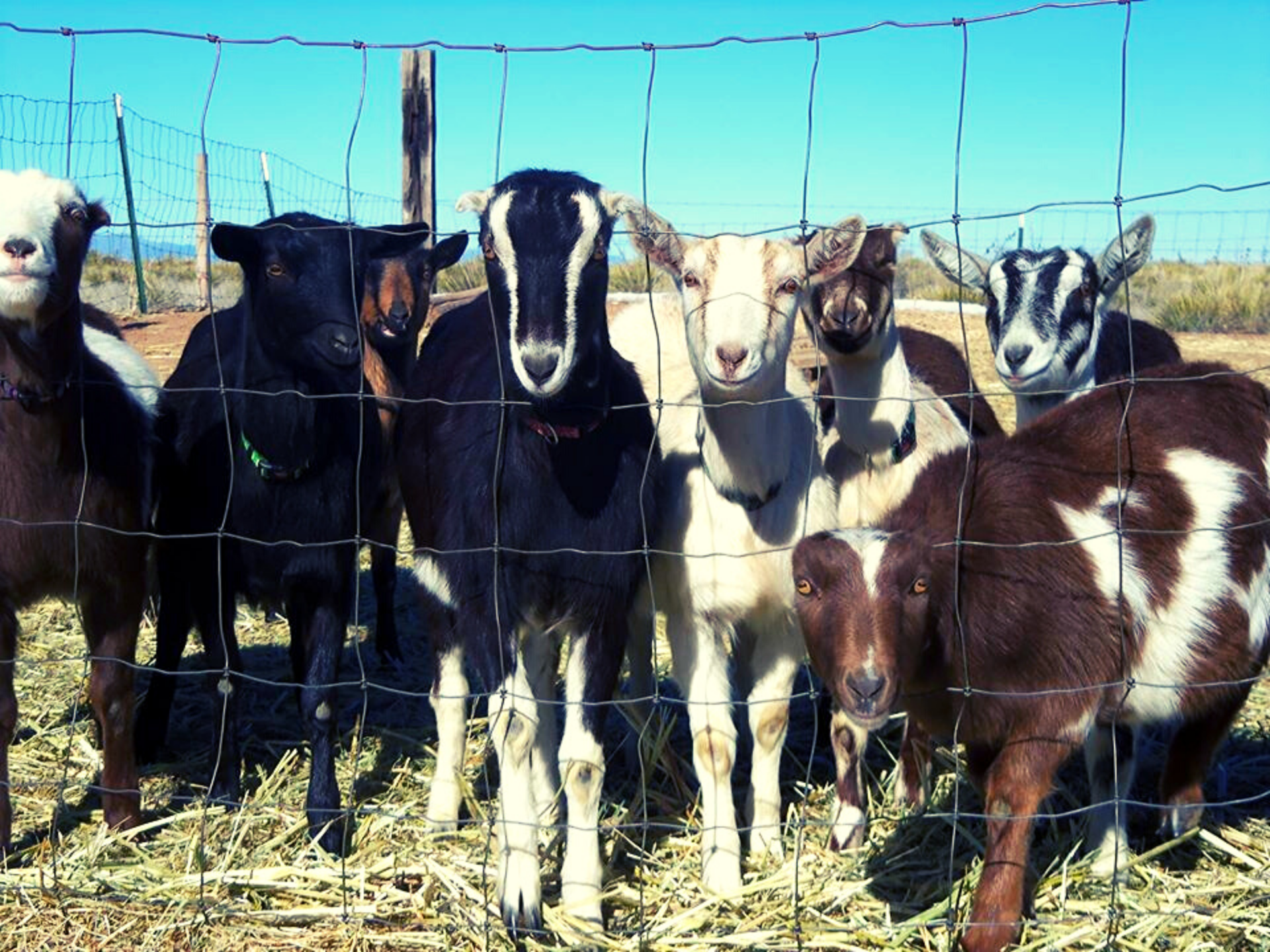 Membership
Thank you to all of our wonderful members! We are membership-based and couldn't do the work we do without you! Learn more about membership here.
If you're a member and would like to share your photos with us, email [email protected] for more details.
YOUR FUND AT WORK
Services provided by FTCLDF go beyond legal representation for members in court cases.
Educational and policy work also provide an avenue for FTCLDF to build grassroots activism to create the most favorable regulatory climate possible. In addition to advising on bill language, FTCLDF supports favorable legislation via action alerts and social media outreach.
You can protect access to real foods from small farms by becoming a member or donating today.