Every Monday is Member Photo Monday where we feature a member photo on our Instagram and Facebook pages. Farm-to-Consumer Legal Defense Fund is proud of our members, and we take great pleasure in highlighting their operations and the awesome work they are conducting in sustainable farming, animal husbandry, artisanal production, and homesteading. See below for a roundup of December's member photos!
P.A. Bowen Farmstead
Sally Fallon and Geoffrey Morell own the 95-acre P.A. Bowen Farmstead in Brandywine, Maryland. Sally is president of the Weston A. Price Foundation (WAPF), a non-profit nutrition education foundation and author of the popular Nourishing Traditions cookbook. We are grateful for WAPF's past and present support. Sally's goal of the farmstead is to create an integrated farm that not only supplies high-quality, pasture-fed products, but also will act as an engine for the economic revitalization of the whole region. At P.A. Bowen Farmstead, they emphasize rotational grazing for all farm species: pigs root through the forests; broilers in their chicken tractors and hens roam freely over the pastures recently grazed on by the dairy herd; and their beautiful Jersey cows, milked just once a day, are given new pasture daily. The Morells feed their pigs and poultry a non-GMO, soy-free, and mostly locally grown grain mix. At their old-fashioned on-farm store and at select local farmers markets, they offer these products: artisan raw milk cheeses, pastured beef, pastured chicken and eggs, pastured seasonal turkey, woodland pork, raw milk for pets (pictured), crafts by Maryland artisans, as well as books and educational materials.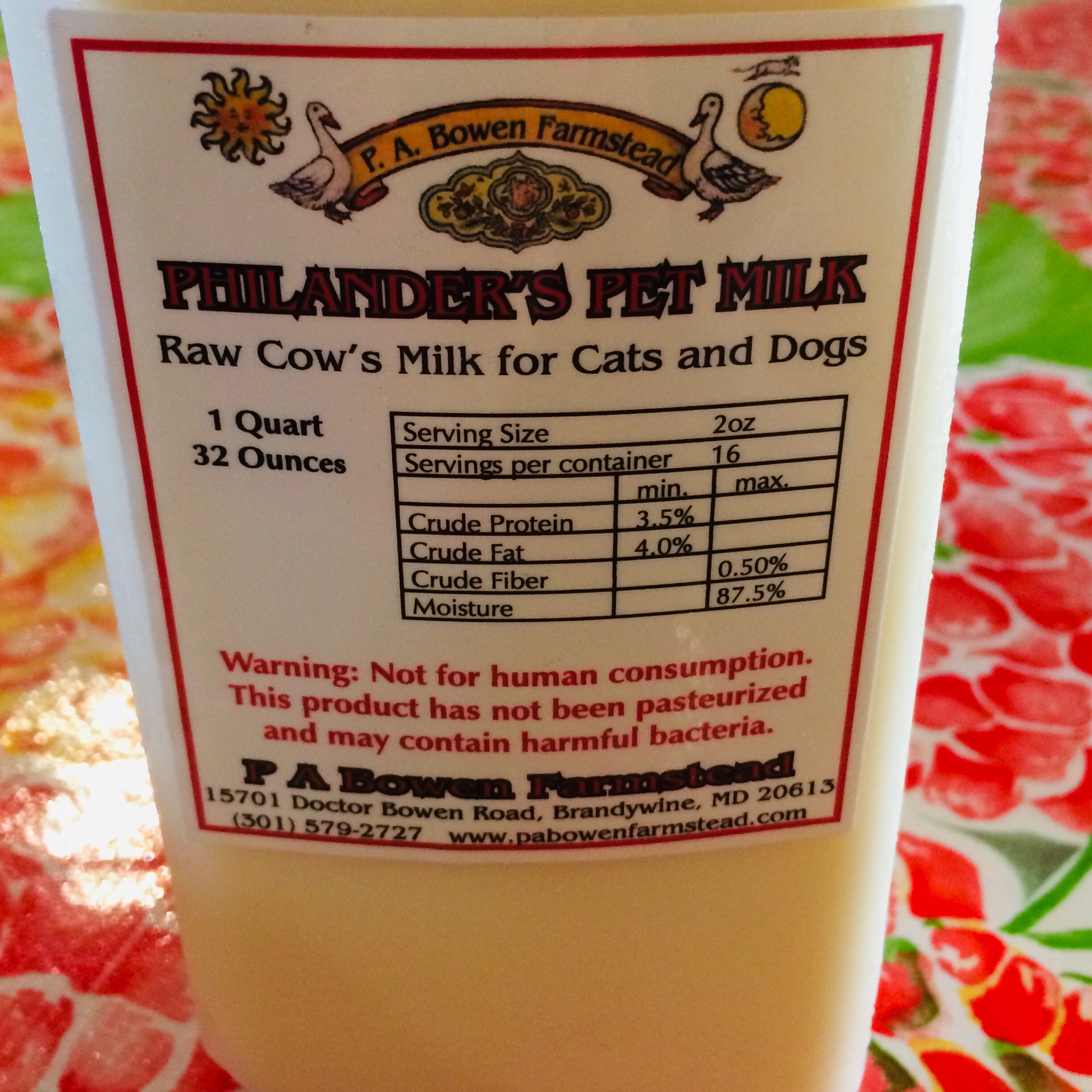 Yellow Hutch Farm
Chris and Lauren Kiesz own the 80-acre Yellow Hutch Farm in Braham, Minnesota. For years prior to starting the farm in 2017, they'd been disenchanted with the modern, industrialized food system and its effects on the health and well-being of consumers, farmers, and land. But their biggest inspiration for making the leap onto a grass-based livestock farm was their three daughters. They are thrilled to bring the same pastured protein they feed their children to their community. Meat from Yellow Hutch Farm has three ingredients: sunshine, fresh air, and compassion. Yellow Hutch Farm beef is 100% grass-fed and finished; the pork and chicken are pastured and beyond organic. The photo is of their youngest (who loves to talk to customers) at their Cambridge Farmers' Market booth on a beautiful summer morning. She's already excited for another Market season!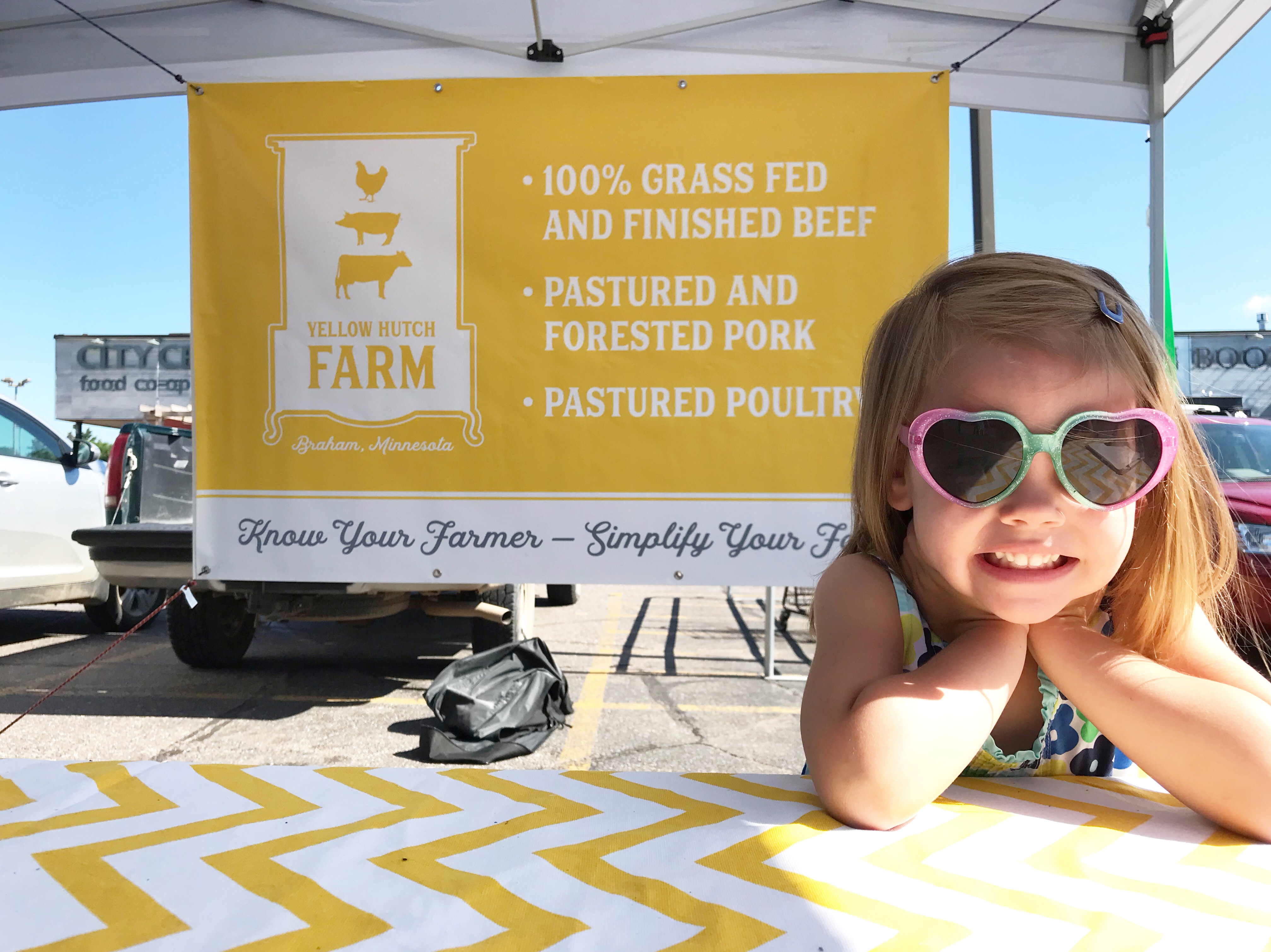 Andy's Acres
Andrea Johnson owns Andy's Acres in Carlton, Minnesota. Andrea enjoys raising and breeding healthy, productive and beautiful, American Dairy Goat Association (ADGA) registered Nigerian Dwarf goats in the northern part of the state. She breeds with a focus on production, performance, and personality and tests the herd annually for CAE, CL, Johne's, and Brucellosis. She'll have kids for sale in March. She mostly uses the milk for her own family's consumption, but does some raw milk sales from the farm and sells goat milk cheese and gorgeous soaps (pictured below).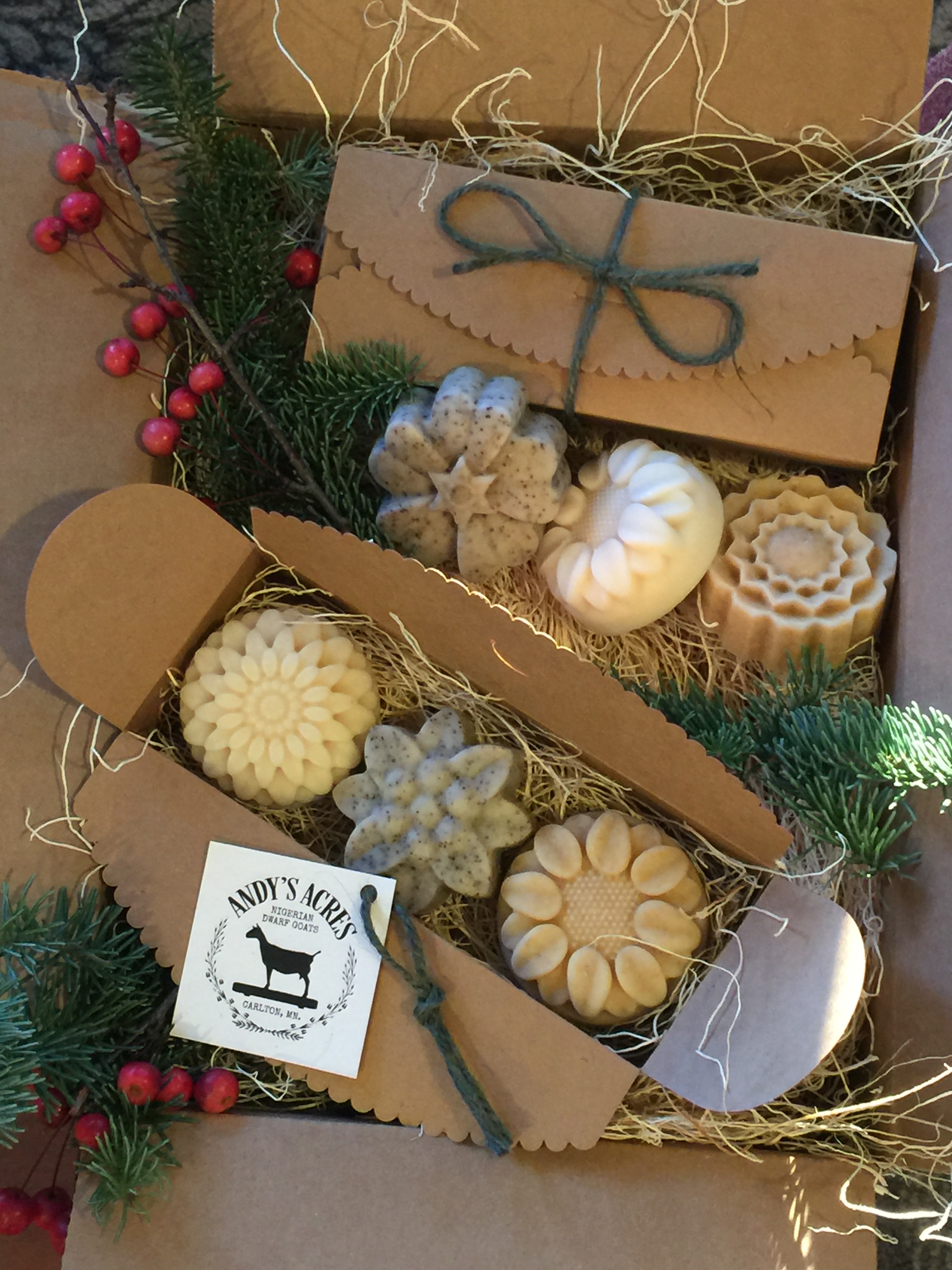 The Never Tread Farmstead
Kaylie and Alex Michel own 35 acres in Alexandria, Ohio, also known as The Never Tread Farmstead! They pursued military careers but were excited to move back home to central Ohio and begin new careers in their shared love: agriculture and farming. The Michels created their first-generation farm because of their personal goals and to better their health. They are focused on creating nutrient-dense beef, poultry, and produce through regenerative farming practices.  Their practices allow people to get back to the basics of eating but with easy ordering, payment choices, pickup and delivery options, practical products, and farm transparency. The pastures grow during the spring, summer, and early fall allowing the rotationally-grazed South Poll herd to access fresh grass nearly year round (pictured below).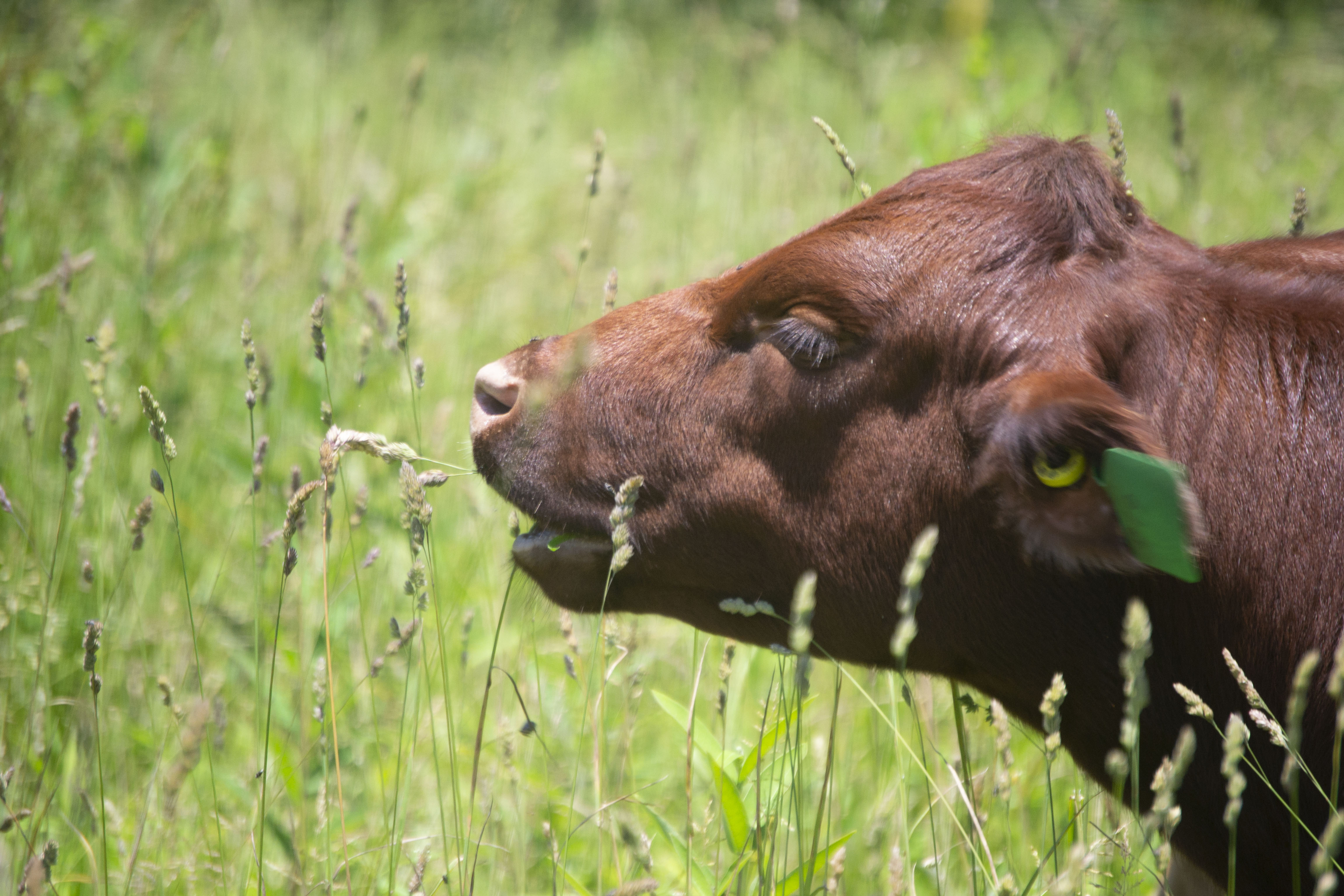 Membership
Thank you to all of our wonderful members! We are membership-based and couldn't do the work we do without you! Learn more about membership here.
If you're a member and would like to share your photos with us, email [email protected] for more details.
YOUR FUND AT WORK
Services provided by FTCLDF go beyond legal representation for members in court cases.
Educational and policy work also provide an avenue for FTCLDF to build grassroots activism to create the most favorable regulatory climate possible. In addition to advising on bill language, FTCLDF supports favorable legislation via action alerts and social media outreach.
You can protect access to real foods from small farms by becoming a member or donating today.