Every Monday is Member Photo Monday where we feature a member photo on our Instagram and Facebook pages. Farm-to-Consumer Legal Defense Fund is proud of our members, and we take great pleasure in highlighting their operations and the awesome work they are conducting in sustainable farming, animal husbandry, artisanal production, and homesteading. See below for a roundup of October's member photos!
Summer Solstice Farms
Summer Solstice Farms in Deputy, Indiana uses natural and organic methods to keep both the animals and the land in good health. Farm owners, the Potters, strive to run a biodiverse farm to keep nature in balance. They use companion planting to ward off pests and diseases in the garden, and plant cover crops to use as green manure, which replenishes nutrients in the soil. Their goal is to grow all of their own food as well as food for their livestock. They enjoy knowing what's in their food and the food they give their animals. Summer Solstice Farms raises the following breeds of livestock: Alpine dairy goats, Nigerian Dwarf dairy goats, Dexter cattle (pictured here), and free-range chicken eggs (for eating and hatching).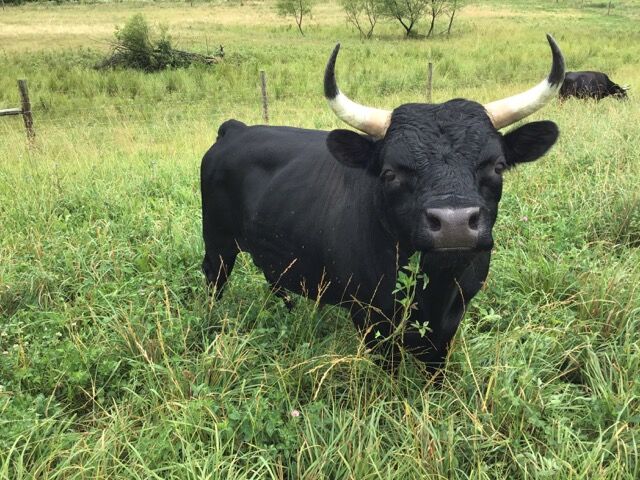 Nature's Pantry
Nature's Pantry's journey began after the birth of their first child. Tom and Sarah Fischer of Minnesota were faced with the huge responsibility of keeping their kids safe and healthy. They wanted to nourish their children with chemical-free, humanely raised food but they couldn't find food they could trust. So they began raising their own. Nature's Pantry now raises 100% grassfed beef, pastured pork (pictured below) and chicken, plus pastured free range eggs. The Fischers also milk two Guernseys and one Jersey and sell raw milk directly from their farm.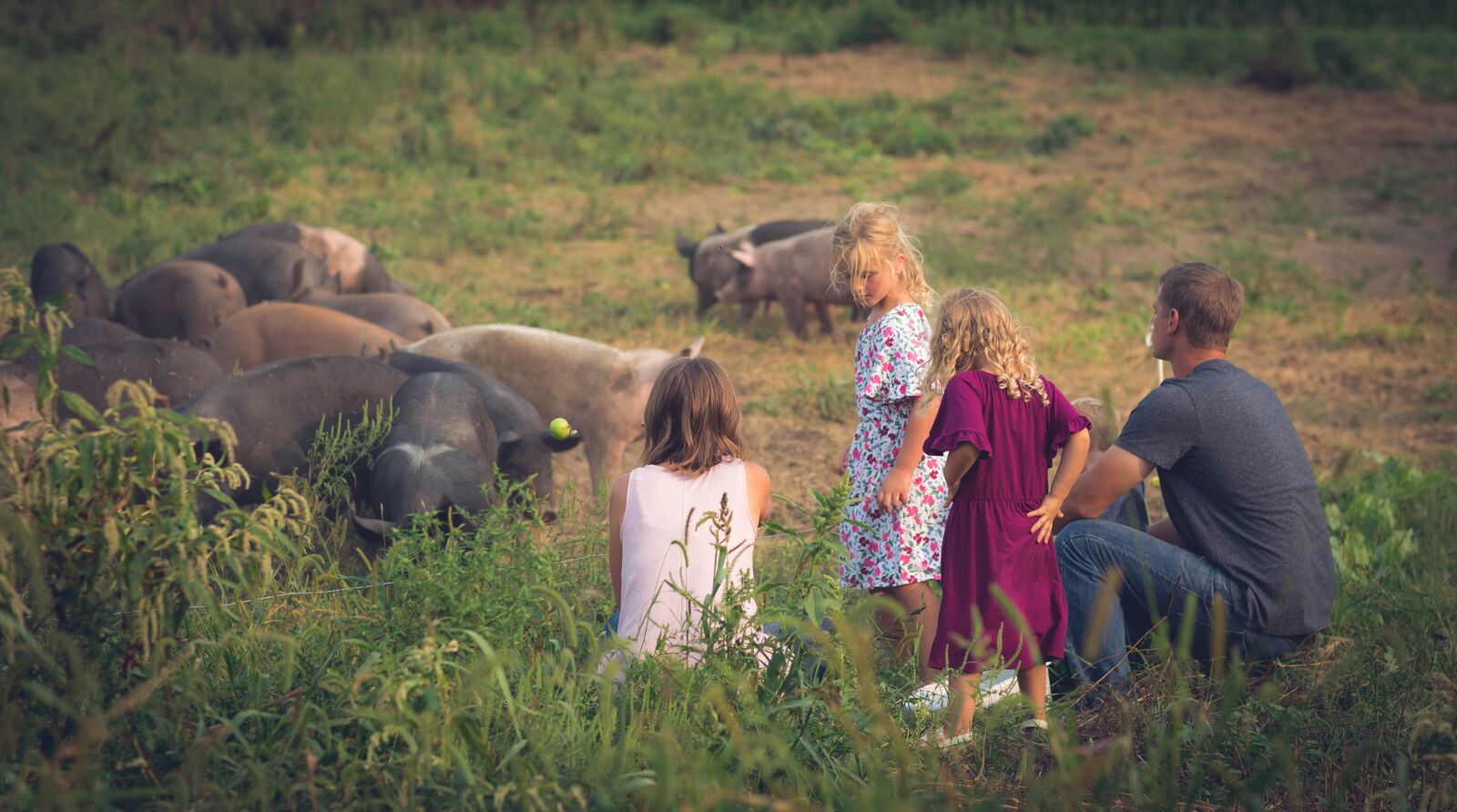 The Family Cow
Edwin and Dawn Shank own and operate The Family Cow in Chambersburg, Pennsylvania. The Family Cow is a close-knit group of grass-based sustainable family farms. The farmers specialize in high-integrity, nutrient-dense, raw, traditional, organic foods from earth, grass and livestock—livestock that are treated with full respect to their design and the plan of their Creator. The Shanks are thrilled to work with other farmers for the rapidly growing community of smart, awake, food buyers. They have a farm store on their farm, drop points throughout Pennsylvania, and even ship directly to 30 eastern states. Pictured here are some of their sugar-free Country Pork Sausage Patties.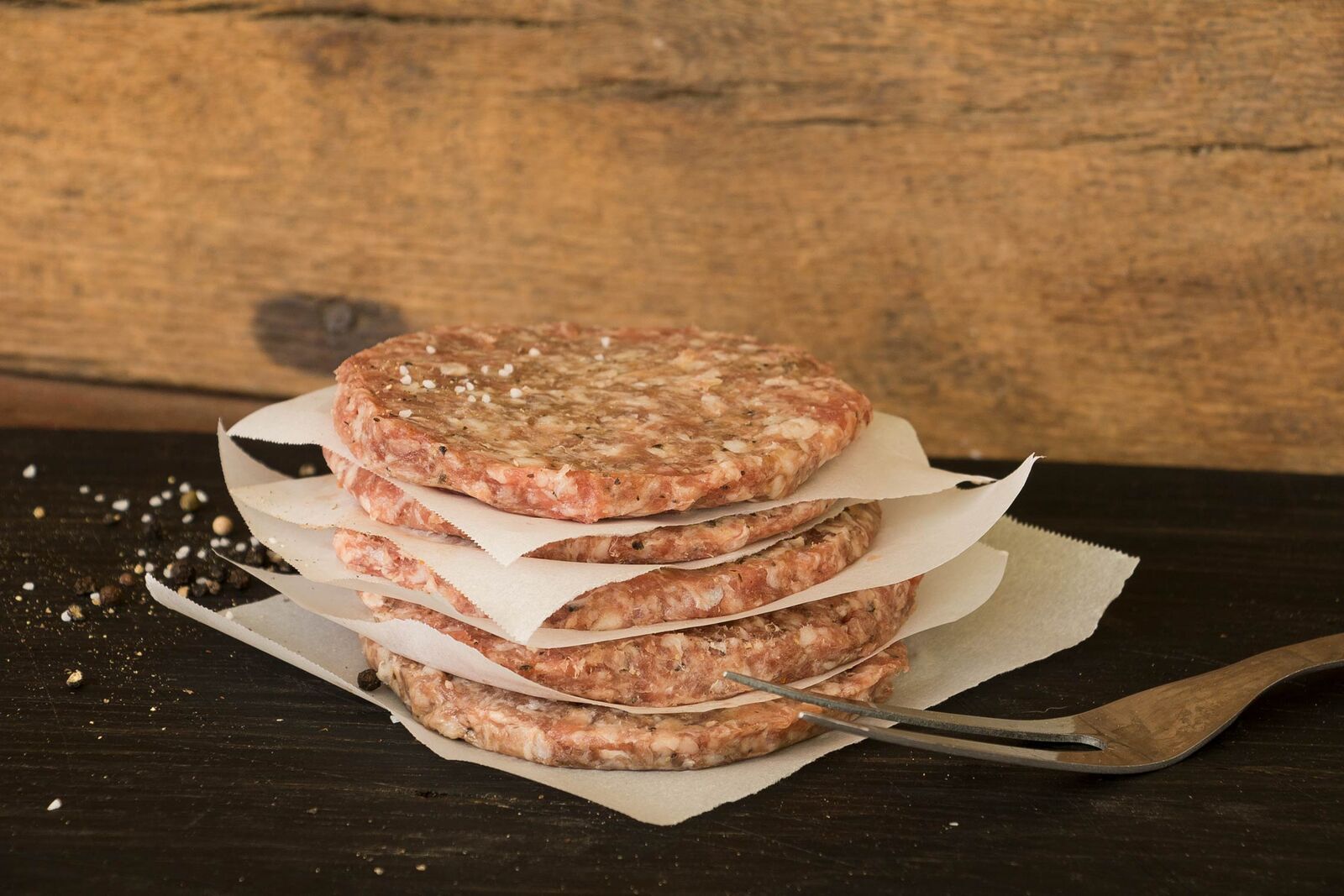 Vintage Tradition
Andrew Gardner owns Vintage Tradition in Colorado Springs, Colorado, where all the products are crafted, though the company ships internationally. Vintage Tradition provides whole-body natural skin care for face, lips, hands, feet, and body for many skin conditions including dry, chapped, calloused, wrinkled, itchy, and sun-damaged skin. The common ingredient in Andrew's products is quality tallow, the fat from cows. The photo is from one of their suppliers of 100% grassfed beef suet, Princess Beef in Hotchkiss, CO. During a tour of a tequila farm in Mexico, Andrew noticed that the harvesters working with spiky tequila plants did not use gloves yet their hands were soft and not dry or calloused. This was because the workers used a lotion made of beef tallow and agave gel. Shortly after the trip, Andrew started the company, now nine years old, to help others with his products.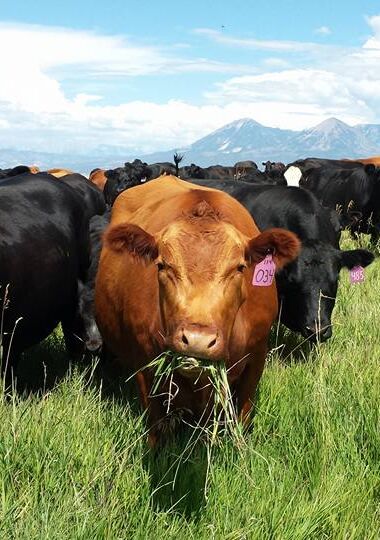 Membership
Thank you to all of our wonderful members! We are membership-based and couldn't do the work we do without you! Learn more about membership here.
If you're a member and would like to share your photos with us, email [email protected] for more details.
YOUR FUND AT WORK
Services provided by FTCLDF go beyond legal representation for members in court cases.
Educational and policy work also provide an avenue for FTCLDF to build grassroots activism to create the most favorable regulatory climate possible. In addition to advising on bill language, FTCLDF supports favorable legislation via action alerts and social media outreach.
You can protect access to real foods from small farms by becoming a member or donating today.