September 21, 2019 - 1:00 pm
Graham, NC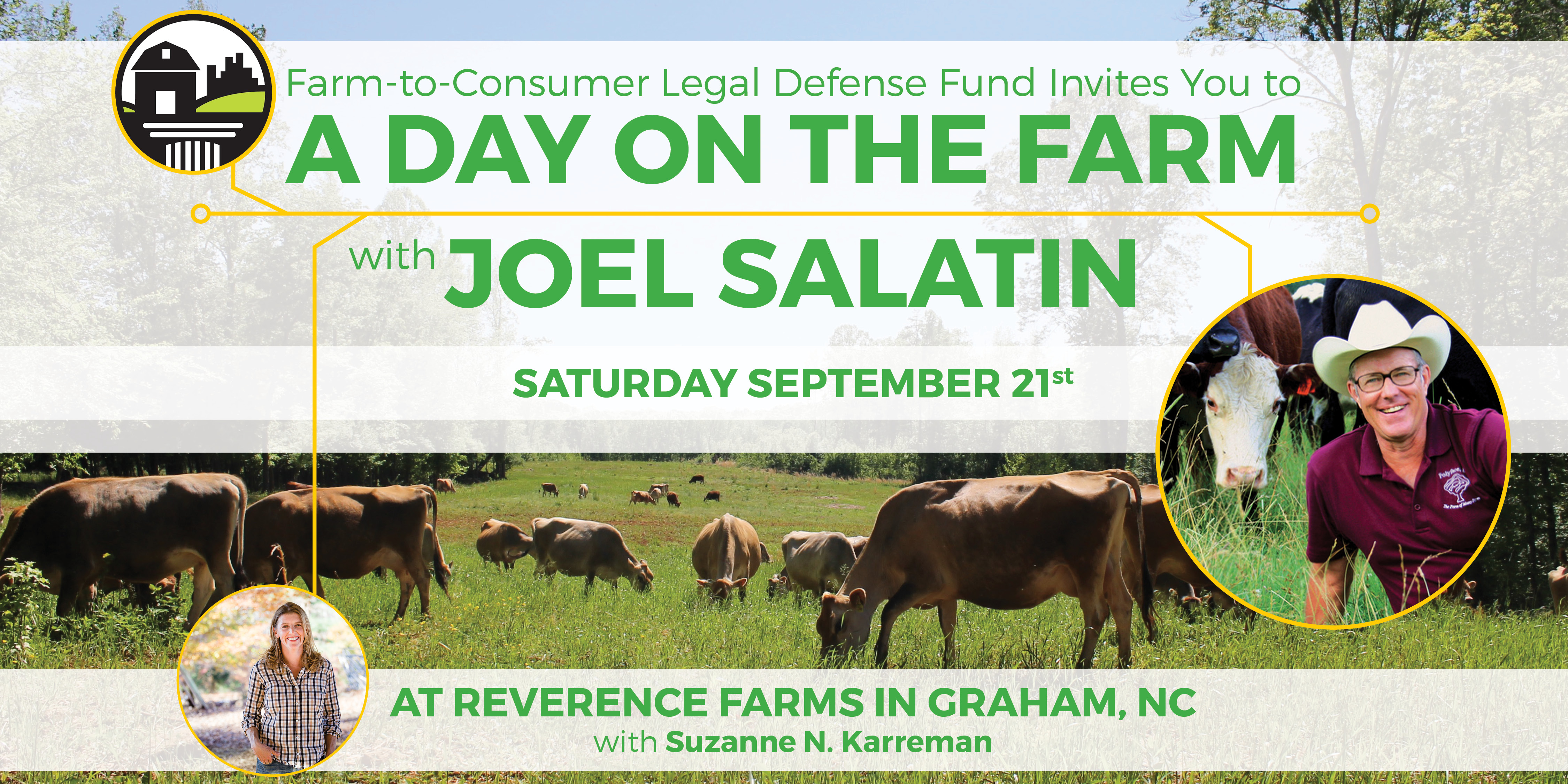 Spend a day on the farm with us and Joel Salatin! The farm day events are the kick-off to our Farm-to-Consumer Legal Defense Fund (FTCLDF) Fall Harvest Drive that runs from September 21-September 28.
Join us for one or two kick-off events at Reverence Farms in North Carolina on September 21. Spend the day mingling with farm animals, taking a hay wagon tour to learn about farming methods, and for presentations and the opportunity to attend a special farm dinner with Joel Salatin!
For more information and to purchase tickets, click HERE.