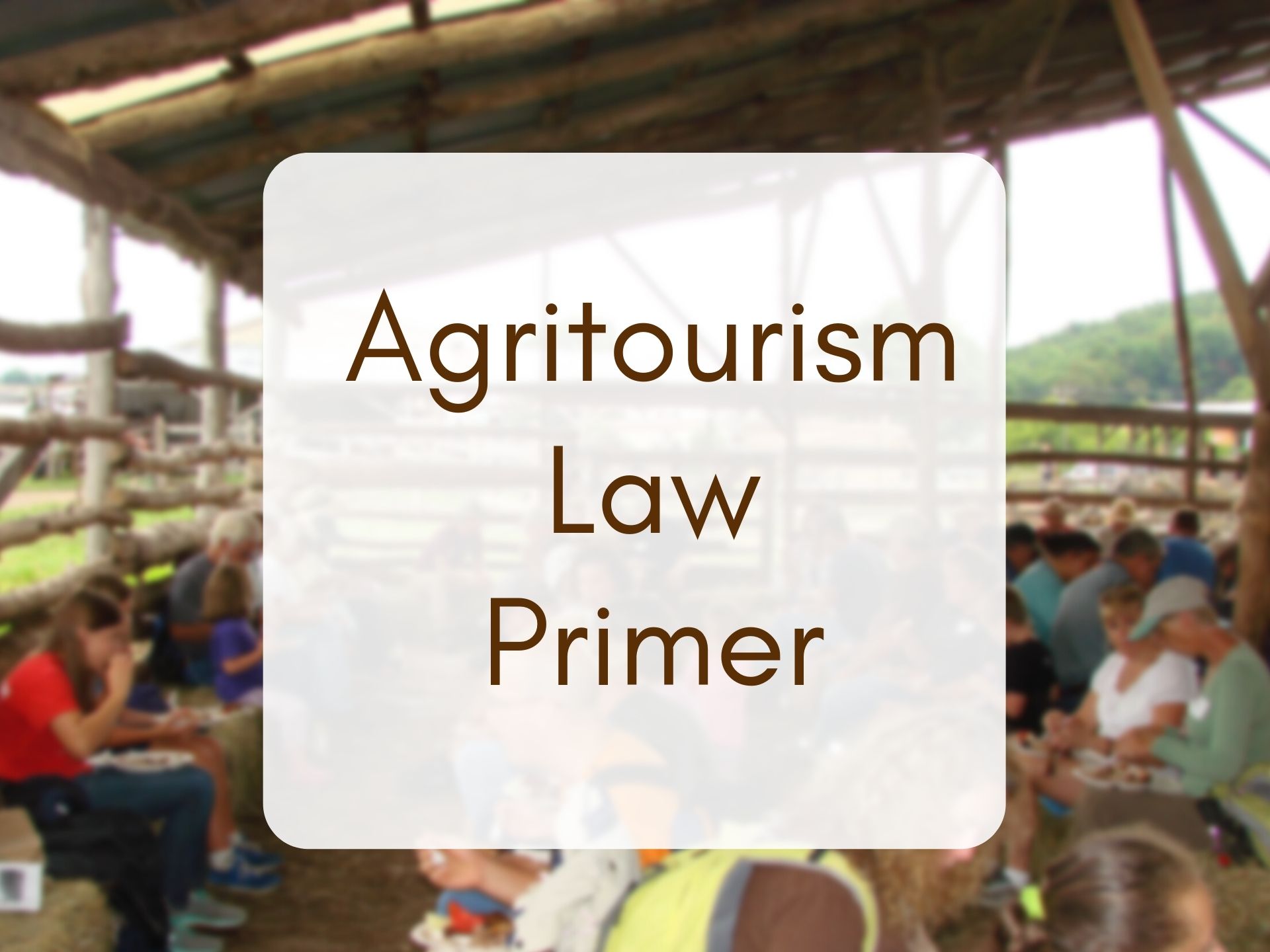 Throughout the ages, farms have been recognized as sites of toil and hard labor worked by those with a particular passion and skill for coaxing out the fruits of the land and taming animals for labor and production. From sunup to sundown (and often beyond), in all varieties of weather and temperature, whether sick, tired or in the peak of health, they work at the endless manual tasks required to keep the entire farm in good working order. There's not likely a day that goes by, however, when they're not rewarded by the sheer beauty of the homesteads for which they are stewards. They regularly bear witness to ever-evolving lovely landscapes, wonderous cycles of animal and plant life, stunning and serene sunrises and sunsets, and the pleasure and adventure of days spent largely outdoors. Over time, the uninitiated among us have come to appreciate just what we've been missing as we seek a closer connection to the bucolic charms of farms and ranches. This has led to an explosion in add-on businesses that offer us a view into this world—activities that have been classified under the term, agritourism.
Agritourism is generally understood to be a commercial venture on farms, ranches, aquaculture operations, and forestry sites that attracts visitors. It generates vital added income for the operator and allows the public to better understand where and how their food is grown, appreciate the benefits of sustainable farming, and breathe fresh air in alluring settings.
New Revenue Streams
Weddings in lofty, rustic barns, farm tours that include up-close animal interaction, pick-your-own excursions, and hayrides across endless fields have all become part of the slate of options farmers can employ in identifying new revenue streams that can help them derive the most value possible from their land. It has been a godsend for many farmers to be able to take advantage of the public's increasing awareness of and interest in the many farm attractions on offer. A few weddings a year can go a long way in offsetting a season's crop that was damaged by poor weather or illness in a herd that halted milk and meat production.
Like any other business, farm survival is best achieved by those who remain nimble and can adjust their business plans to accommodate the needs and desires of their customer base while generating more income for themselves. Agritourism is an excellent option to reach those goals and, fortunately, there are laws across the country that support these ventures.
An Overview of Agritourism Laws
More than half of states have some form of agritourism laws, generally designed to protect operators from claims by those who knew, or should have known, that their visit to a farm came with inherent risk. Potential agritourism operators should familiarize themselves with these laws to assess the potential liability protections and tax, wage (if employees help manage the agritourism activities),1 and other implications of running an agritourism business. Most states define agritourism similarly as activities that are educational, cultural, and recreational in nature, as in Missouri, where it is noted to be "any activity which allows the general public for recreational, entertainment, or educational purposes to view or enjoy rural activities including, but not limited to, farming and ranching activities or historic, cultural, or natural attractions…." Some states, such as Louisiana, seek to provide more direction by compiling a list of activities that fall under the definition of agritourism (i.e. corn mazes, wine tours, petting zoos, to name a few). The state's list is an evolving one, though, and the public can request additions or deletions.
Permits may also be required in some instances. Utah requires an agritourism operator to obtain a permit from their local health department if they intend to establish an agritourism food establishment where any food will be prepared (except if done in a commercial kitchen) and offered for sale on a farm.
As with most businesses, farmers and ranchers should consult local and county zoning requirements as they form their business plan to make sure there are no restrictions on their property that could prevent certain planned activities. While some agritourism activities may be allowed, others may not. And just because a farm is allowed to operate in a certain district (generally under agriculture exceptions), the agritourism portion of the business (usually deemed a commercial venture) may be prohibited. A farmer may sometimes be required to seek a permit for an agritourism event or a request for a variance before he can proceed.
In addition, zoning and other ordinances may seek to mitigate the various noise, traffic, odor, and other side effects businesses can generate with the potential to disrupt neighbors, infrastructure capacity, and nearby wildlife, so it's important to know what is allowed before planning begins. Sometimes additional projects must be undertaken to bring the operation into compliance. For example, appropriate parking areas or public restrooms may need to be constructed.
None of this should deter a would-be agritourism entrepreneur. Just like any other business venture, proper planning can overcome most obstacles.
Protecting the Farmer
It should come as no surprise that agritourism activities have the potential to expose landowners to liability. An increase in people on the land will inevitably translate into a certain number of accidents and injuries, especially when farm animals and equipment are involved, not to mention inebriated wedding guests.
As noted above, many states have enacted regulations very helpful to farmers. In Virginia, for example, the law notes that "…there is no liability for an injury to or death of a participant in an agritourism activity conducted at this agritourism location if such injury or death results from the inherent risks of the agritourism activity." This asserts that visitors should understand that there are inherent risks in participating in activities on a working farm where unpredictable animals and irregular terrain abound. As long as the farmer posts appropriate notices warning of the dangers, and whether or not the visitor has signed a waiver, she acknowledges that she has come at her own risk and the farmer is, thereby, offered a measure of protection from liability. Many other states have similar requirements a farmer must meet in order to receive the benefits of immunity and warning notices. Notices posted on the property and/or included in agritourism contracts are the most common.
Of course, if a farmer acts negligently and a danger was created by their own failure to identify obvious risks that could cause injury, or they didn't properly train staff in safety precautions, their protections could be weakened. States often include exceptions to immunity in their agritourism laws to alert farmers of their responsibilities and to protect the public from an operator's blatant disregard for safety.
Where a state's law incudes immunity protections, there may be no need for visitors to sign liability waivers. Again, however, it's important to know your state's agritourism law since some activities you wish to offer may not be covered by its immunity provisions. In those cases, a waiver could prove helpful though it is rarely a complete protection against liability. It still might be a useful exercise to employ waivers if only to create awareness and alert visitors to their responsibilities in knowing and accepting the risks when they step on a farm or ranch.
Agritourism operators must also check their insurance coverages to see what's allowed. It may not be enough to have farm insurance alone as these policies often do not cover agritourism activities.
Right to Farm Laws
While some states haven't enacted agritourism laws, all states have Right to Farm regulations, which generally hold that nuisance lawsuits against farmers are not allowed where they have used accepted and standard farming practices, even if neighbors or the public object or are bothered by the activities. Michigan, for example, has adopted Generally Accepted Agricultural and Management Practices (GAAMPS) that they ask farms to follow in order to gain the protective benefit under the law. Not only do the protections cover traditional farming activities, but they also cover many agritourism events. This is not necessarily true in all states but it's worth noting that a review of your state's Right to Farm law may offer some protection from nuisance claims even where there is no state agritourism law in place.
Michigan's Right to Farm Act even pre-empts many local zoning rules so that if, for example, a township's local zoning ordinance might block a farm's Christmas tree stand, the state law supersedes the local law and the trees may be sold from the farm. It's a great example of how states are increasingly recognizing and supporting these ventures.
Recreation Use Immunity Laws
It is also worth noting that all states have recreational use immunity laws on the books that protect landowners who open up their property to those who wish to ski, hike, camp or otherwise enjoy the great outdoors on someone else's land, without having necessarily alerted the owner before stepping on the property. These laws were designed to encourage property owners to allow recreational use but puts the responsibility for any injuries directly at the feet of the public.
The landowner may lose some protection if she accepts entry fees above nominal amounts from recreational users or sponsors a team that wants to use the land for organized sporting activities. Again, knowing what laws exists in your state and what protections they supply can save a lot of headaches down the road.
Everyone Wins
Agritourism offers a host of benefits to many and is an exciting and expanding trend. States and localities receive important economic benefits from rural activities that generate tourist dollars and highlight the best agricultural products a region has to offer.
Visitors learn a great deal about the agricultural backbone of our country, can witness firsthand how their food is grown and raised, and find unique and charming settings for the most special events in their lives.
Perhaps most importantly, farmers are able to derive more value from their land, animals, and other assets by sharing their world with those who desire a closer connection to the outdoors and the agrarian way of life. For many, it can be a financial lifeline that gets them through the most challenging fluctuations inherent in their businesses. Luckily, there are a host of laws that support their efforts to preserve and share our country's farmland and keep it thriving.
Footnotes
1. For example, employees working at agritourism activities are likely not exempt as agricultural employees from overtime requirements of the Fair Labor Standards Act.
YOUR FUND AT WORK
Services provided by FTCLDF go beyond legal representation for members in court cases.
Educational and policy work also provide an avenue for FTCLDF to build grassroots activism to create the most favorable regulatory climate possible. In addition to advising on bill language, FTCLDF supports favorable legislation via action alerts and social media outreach.
You can protect access to real foods from small farms by becoming a member or donating today.