Every Monday is Member Photo Monday where we feature a member photo on our Instagram and Facebook pages. Farm-to-Consumer Legal Defense Fund (FTCLDF) is proud of our members, and we take great pleasure in highlighting their operations and the awesome work they are conducting in sustainable farming, animal husbandry, artisanal production, and homesteading. See below for a roundup of June's member photos!
Nelson Grass Farm
Ryan and Desiree Nelson own and operate the 76-acre pasture-based and sustainable Nelson Grass Farm in Ogilville, Minnesota and have been members for several years. This photo shows their Cornish Cross broilers on pasture in a Mobile Range Coop. Once the broilers leave the brooder, they are moved daily to fresh pasture. The field has shown the benefits of using broilers to improve soil health. The grass shown here on May 19th (zone 3b/4a) will be hip high by the end of June in part thanks to the chickens! This is only after two growing seasons of intense broiler management in the field. They now have one cow to help mow the grasses down. The Nelsons also raise laying hens for eggs and pigs on pasture, always rotating both, as well as goats to clear fence lines and brush.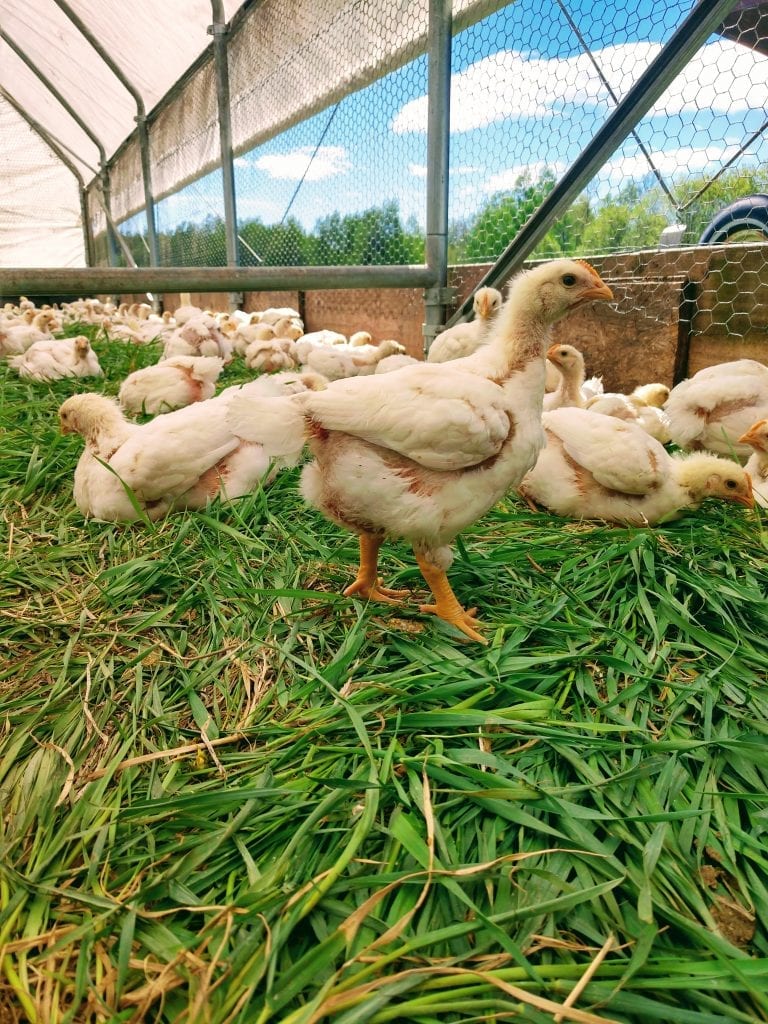 The Golden Hoof
Karel and Alice Starek own and operate the 100-acre regenerative, slow food farm in Boulder, Colorado called The Golden Hoof. For 11 years, they managed the Gold Lake Mountain Resort and Spa that they started. During that time, they realized that they and their three children had Celiac Disease. Now Karel and Alice feel healthy after removing gluten, unsprouted grains and legumes, most processed foods, and toxic chemicals from their diet and increasing their exercise and decreasing their stress. Because of their desire to be part of the solution and their trouble finding truly healthy food at the grocery stores, the Stareks started their own farm. They manage their farm using holistic methods inspired by nature's self-sustaining ecosystems and the central role animals play in those healthy ecosystems. Their focus is on creating the highest quality, nutrient-dense meat, eggs, and dairy while also creating the most resilient soils possible. Alice is pictured here with her English Shepherd herding dog, Cheweenie rat dogs, Great Pyrenees guard dogs, geese, some Golden Cascade ducks, and an Australorp chicken (photo courtesy of Amelia Ann Photo).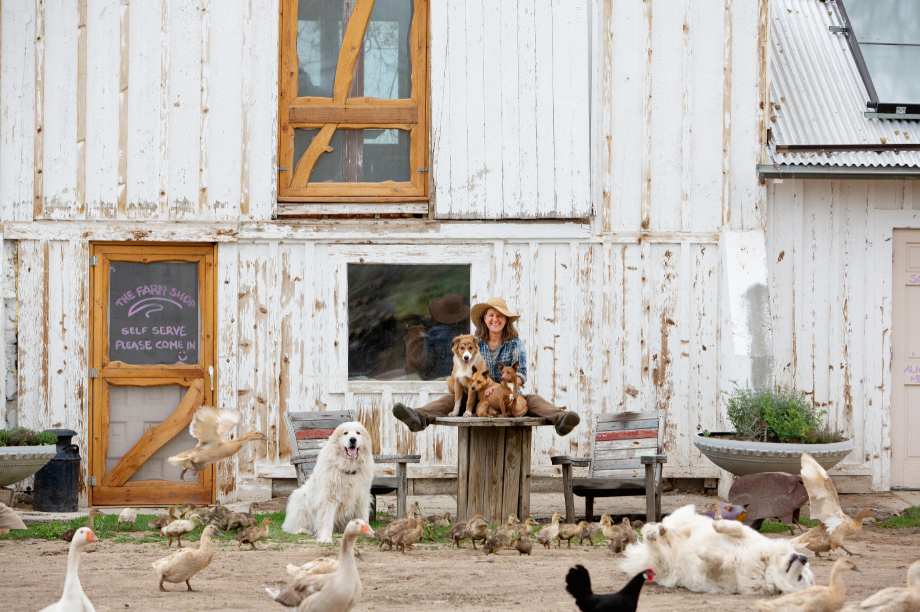 Hidden Camp Farm
John and Ruth King own and operate Hidden Camp Farm on 140 acres of lush rolling farmland in Canajoharie, quiet upstate New York. Founded in the spring of 2009, the farm derives its name from the 1930s original camp-site fireplace and chimney discovered in the woods by their children. The Kings run a full-scale raw milk organic dairy with a small herd of over 50 happy A2 Jersey cows and offer their products in stores and on the farm. Since 2011, the Kings have also offered certified organic turkey, certified organic soy-free eggs, certified organic duck eggs, certified organic meat chickens, and certified organic produce. They farm their animals humanely and ethically without antibiotics or hormones. The Kings believe in farming the old-fashioned way: all natural!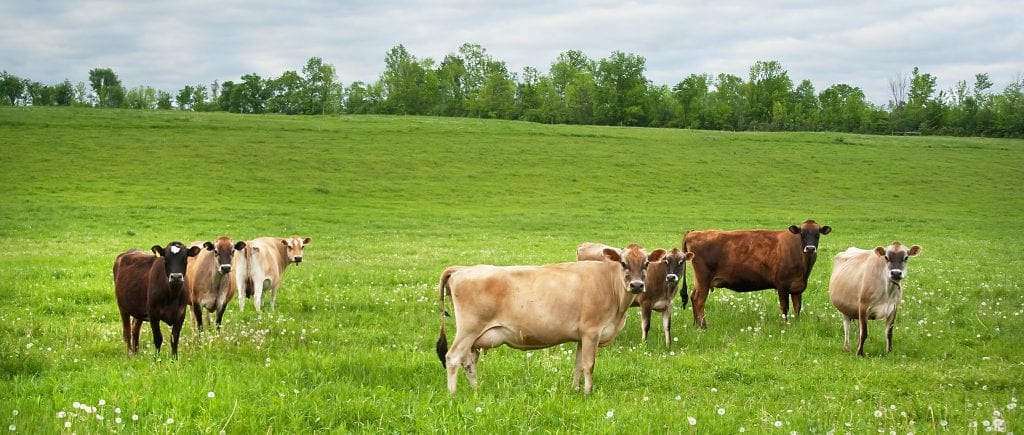 Loaded Goat Farm
Stacie and Jason St. Germaine own and manage Loaded Goat Farm in the Northeast Georgia mountains. They breed American Dairy Goat Association (ADGA) registered Nigerian and LaMancha dairy goats. Their farm journey began in September 2017 as a result of Stacie's cow dairy allergy. She tried almond milk, soy milk, and rice milk, and hated all of them. Then she read about the benefits of goat milk, gave it a try, and loved it. Their goats are given alfalfa and Bermuda hay along with grain as warranted by body condition. The goats forage during the day and are locked inside at night for protection. The St. Germaines supplement with herbs and medicate and worm the goats only as needed to protect the life of the animal. They machine milk their does and have it tested monthly through Langston University dairy herd improvement program. The St. Germaines are licensed through the State of Georgia to sell the milk as pet food. Loaded Goat Farm sells dairy goats, artisan goat milk soap, goat milk lotion, raw milk, and farm tours.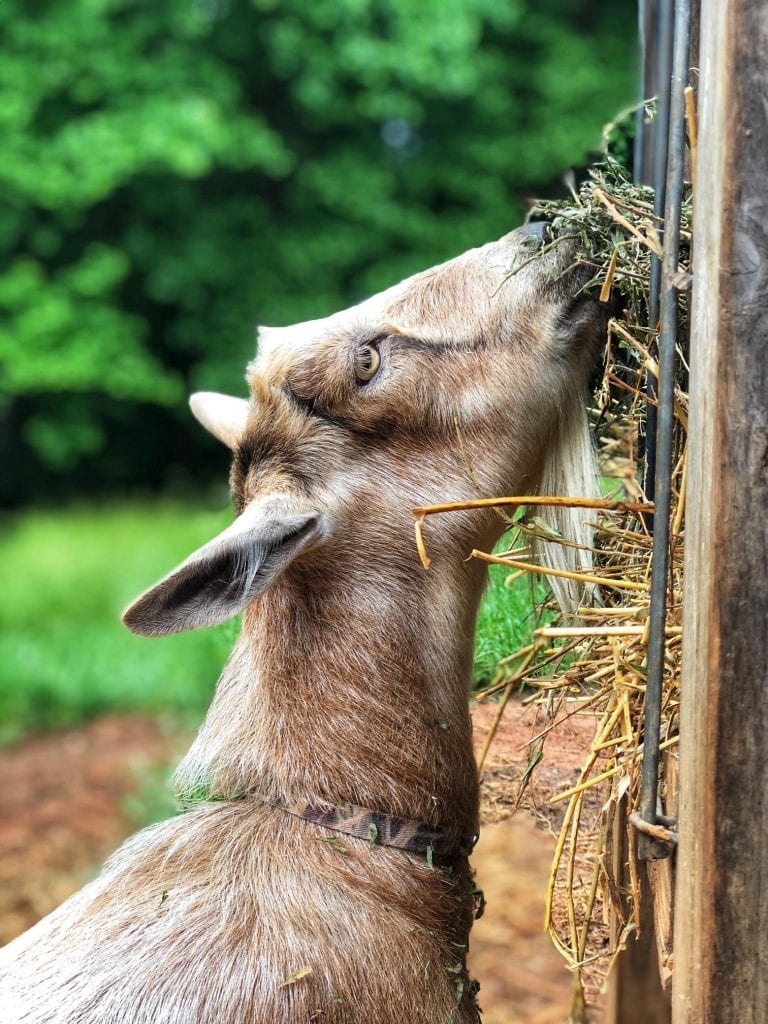 Verdant Acres Farm
John and Mary own Verdant Acres Farm in Raphine, Virginia. They both left their corporate career paths in order to pursue their true passion: getting their hands dirty while growing sustainable and delicious food. Prior to starting Verdant Acres Farm, John and Mary worked on two of the East Coast's largest sustainable and humane animal welfare farms. In 2018, they found a neglected 1776 farmstead and have enjoyed bringing it back to its former glory. The Pedersens work hard, take no shortcuts, and do things the old-fashioned way, in order to bring the best quality, most flavorful, and nutrient-rich foods possible to their own family of five children and community. They rotationally graze their animals daily since animals do not like to eat off dirty plates any more than humans! That also means there is no need for their animals to have hormones, antibiotics, worms, or pharmaceuticals. They raise all their animals on fresh pasture and supplement with the highest quality feed and minerals available. The Pedersens maintain a chemical-free vegetable garden with heirloom seeds making for more flavorful food. They offer vegetables, eggs, chicken, broth, pastured meat including lamb and the pictured Berkshire pigs.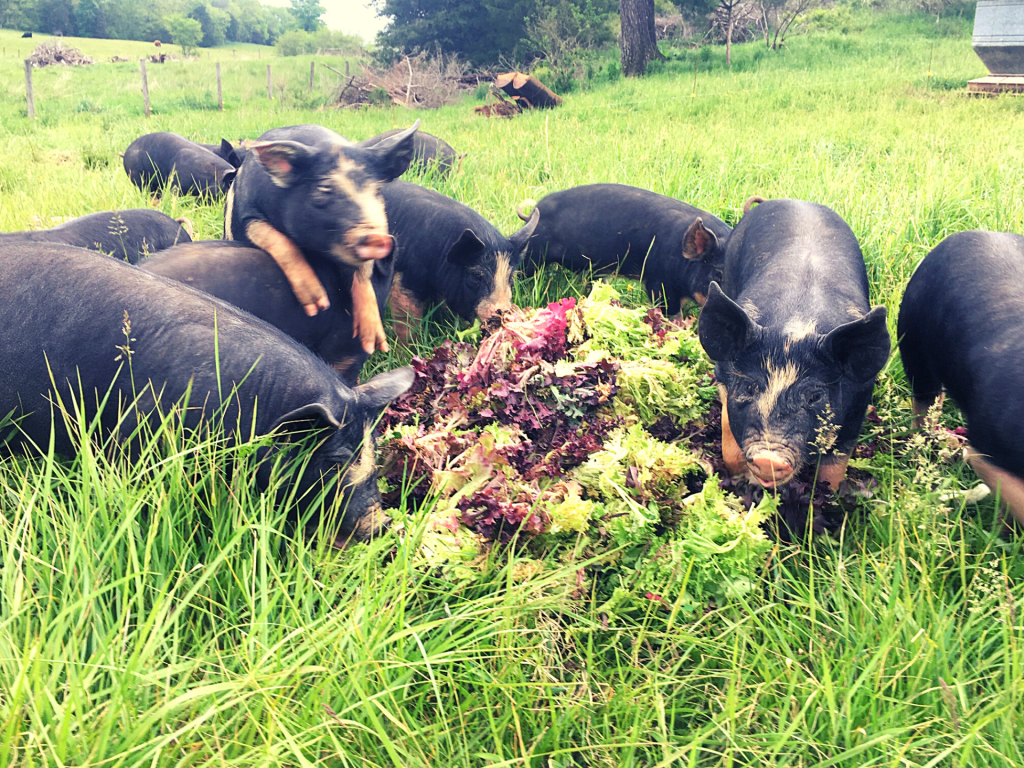 Membership
Thank you to all of our wonderful members! We are membership-based and couldn't do the work we do without you! Learn more about membership here.
If you're a member and would like to share your photos with us, email [email protected] for more details.
YOUR FUND AT WORK
Services provided by FTCLDF go beyond legal representation for members in court cases.
Educational and policy work also provide an avenue for FTCLDF to build grassroots activism to create the most favorable regulatory climate possible. In addition to advising on bill language, FTCLDF supports favorable legislation via action alerts and social media outreach.
You can protect access to real foods from small farms by becoming a member or donating today.