Every Monday is Member Photo Monday where we feature a member photo on our Instagram and Facebook pages. Farm-to-Consumer Legal Defense Fund (FTCLDF) is proud of our members, and we take great pleasure in highlighting their operations and the awesome work they are conducting in sustainable farming, animal husbandry, artisanal production, and homesteading. See below for a roundup of May's member photos!
Abundant Green Pastures
Mike Ortwein owns and operates Abundant Green Pastures Ranch in St. Leon, Indiana. In 2006 in an endeavor to take control of the quality of the food he and his family consumed, he got into beef production. His research taught him of the importance of healthy saturated fats, which he says do not exist at the meat counters of today's grocery stores. After he started raising his own food when he was nearly 70, his weight dropped from 200 pounds to 165 pounds and his HDL cholesterol, the good cholesterol, went from 40 to 89 (higher is better), among other benefits. Mike follows the teachings of Jerry Brunetti, the late animal nutritionist and soil scientist. Mike now raises Red Devon cattle that are completely grass fed and moved constantly to new pasture, and given absolutely no grain or corn, no antibiotics, no hormones, and no GMOs. As with his cattle, he raises a closed herd (no outside genetics are brought in) of pigs. The pigs have been carefully selected to flourish by rooting on pasture and tree nuts.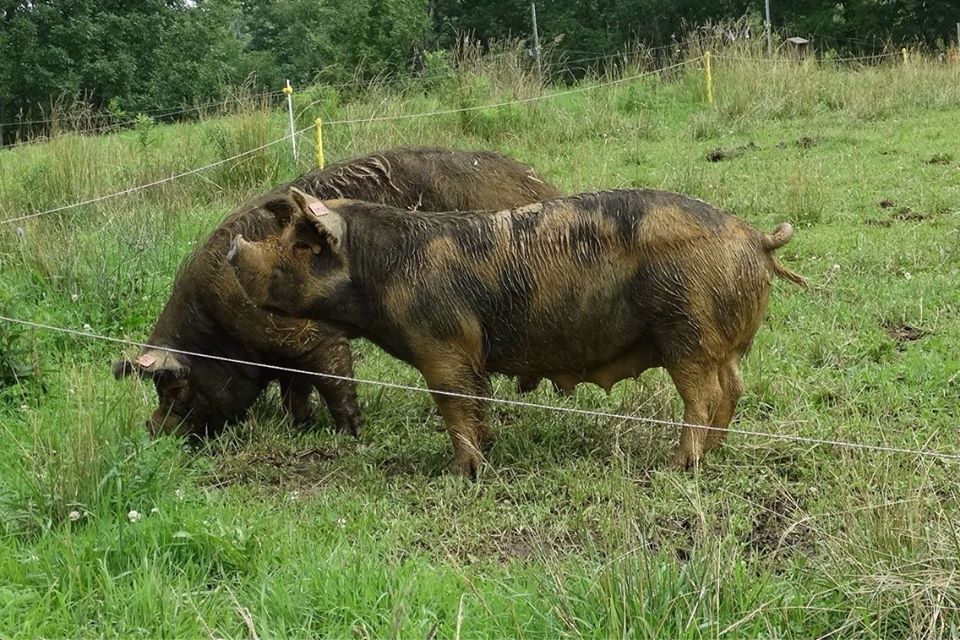 Cluckin' Hay Acres
Mary and Danny Curtis own and operate the five-acre Cluckin' Hay Acres in Chapel Hill, Tennessee. Mary's main focus has been breeding American Dairy Goat Association (ADGA) Nigerian Dwarf Dairy Goats since 2016. She participates in the performance programs to ensure that they are breeding for milk production, confirmation, minimal management and that the animals do well on pasture, mixed grass hay, basic supplementation, and only small amounts of commercial grains. Mary has her herd regularly tested to ensure healthy Nigerian Dwarf Goats. She dam raises her kids and also handles them heavily from birth to produce very friendly adults. Maleficent is pictured here and was one adorable kid of triplets. In addition, Mary sells chicken and duck eggs that are fed a corn- and soy-free diet. Mary is thrilled to be living out this dream of hers.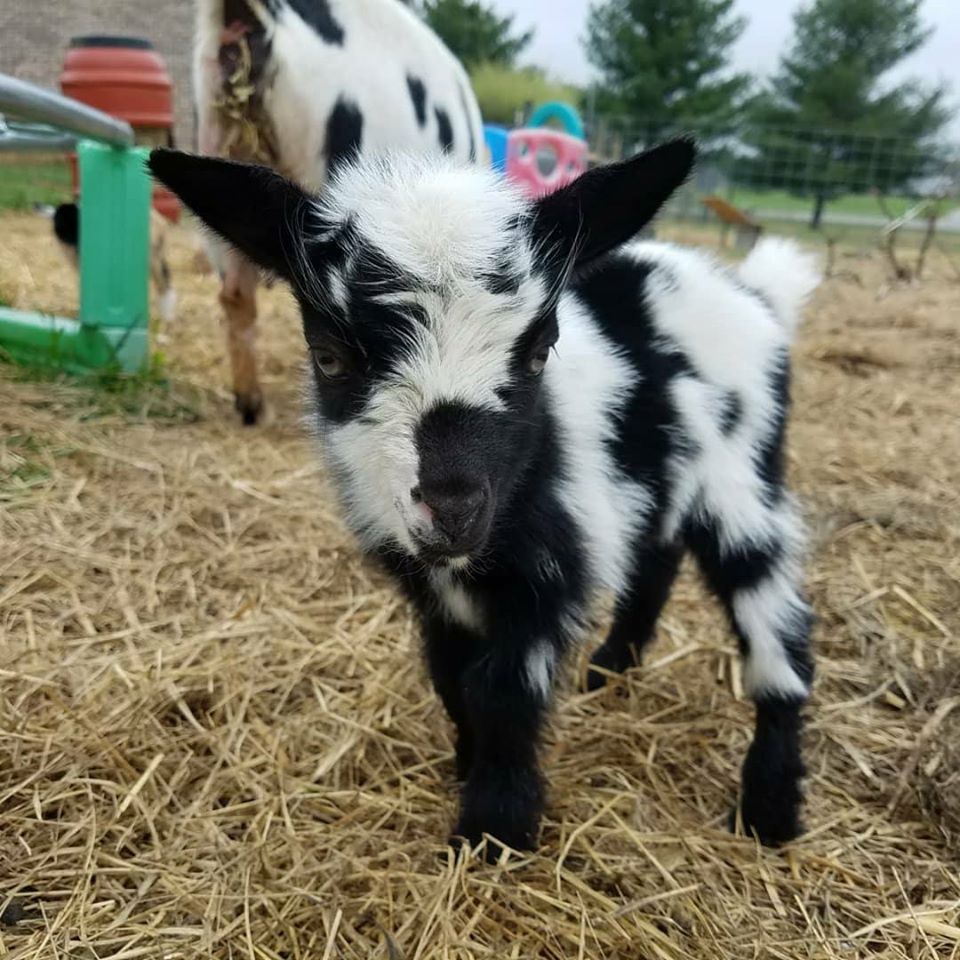 Buena Fruta Farm
Buena Fruta Farm is a sustainable, regenerative organic cacao (chocolate) and rare fruit farm located in Mayaguez, Puerto Rico, owned and operated by Jeff Paul. The farm is entirely organic, and he works to educate and inspire sustainable, regenerative organic agriculture. Buena Fruta Farm's main crop is cacao. The farm also has a tremendous diversity of tropical fruit trees, many rare fruits, turmeric, moringa, and more. Fresh cacao is amazing, and very nutritious and delicious! You can get fresh cacao with the sweet, fresh-frozen fruit pulp at buenafrutafarm.com. Most fresh cacao is purple inside and turns brown when dried. Pictured here is one of the farm's cacao trees with fruit. The cacao trees help prevent erosion and keep the soil moist with a constant supply of composting organic matter (the leaves).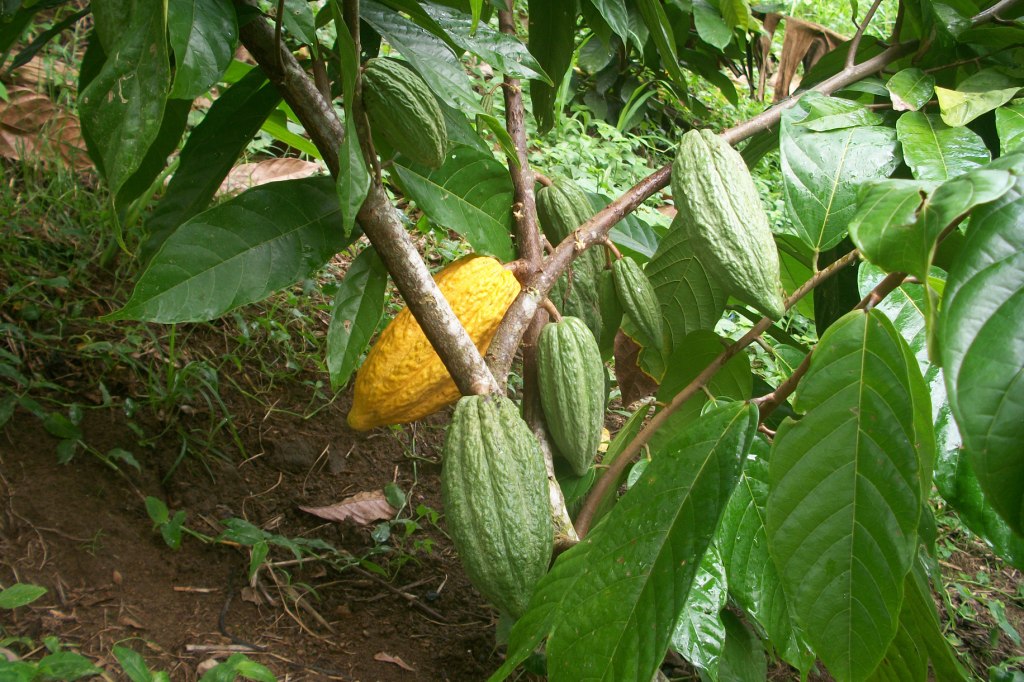 Polyface Farm
Polyface Farm is a multi-generational family farm in Swoope, Virginia and was popularized by the book The Omnivore's Dilemma and the documentary Food Inc. Polyface farmer Joel Salatin has reached rock star status in the regenerative agriculture movement and is a sought-after speaker and prolific author of books like Everything I Want To Do Is Illegal and Pastured Poultry Profits. Salatin often describes himself as a Christian libertarian environmentalist capitalist lunatic farmer. Polyface services more than 5,000 families, 50 restaurants, 10 retail outlets, and a farmers' market with salad bar beef, pigaerator pork, pastured poultry, and forestry products. The farm is known for pushing environmentally friendly farming practices with the help of multiple livestock species and serves as a model for small farms around the world. Joel is still our number one aquirer of new members, for which we are grateful. The photo shows Joel with some orders for the local Staunton's Local Food Drive-Thru Market. Polyface and other neighborhood farms and businesses are taking part in the drive-thru market to help meet demand for local food while maintaining social distancing.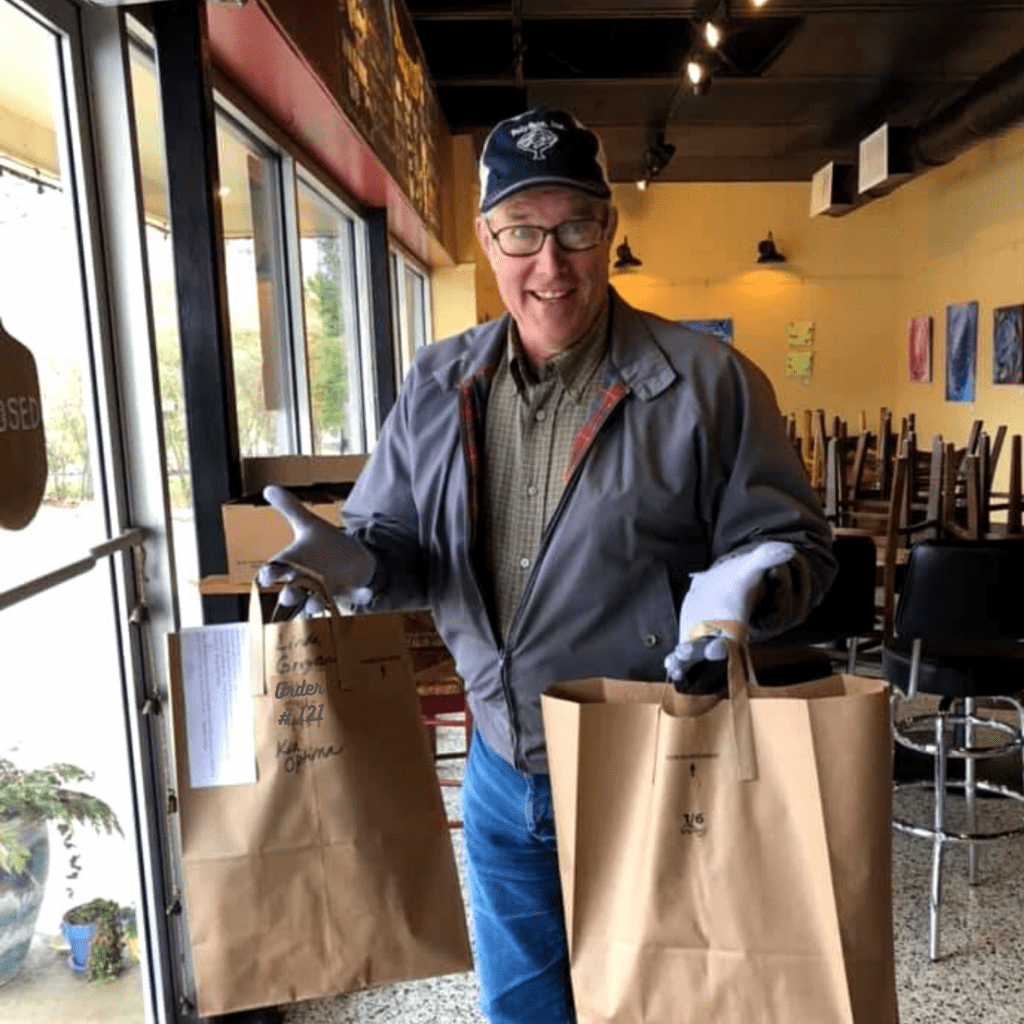 Membership
Thank you to all of our wonderful members! We are membership-based and couldn't do the work we do without you! Learn more about membership here.
If you're a member and would like to share your photos with us, email [email protected] for more details.
YOUR FUND AT WORK
Services provided by FTCLDF go beyond legal representation for members in court cases.
Educational and policy work also provide an avenue for FTCLDF to build grassroots activism to create the most favorable regulatory climate possible. In addition to advising on bill language, FTCLDF supports favorable legislation via action alerts and social media outreach.
You can protect access to real foods from small farms by becoming a member or donating today.