On September 21, 2019, Reverence Farms in Graham, North Carolina hosted a fundraiser for the Farm-to-Consumer Legal Defense Fund (FTCLDF). The farm, also a member of FTCLDF, provided tours of its 300-acre regenerative farming operation, with its share of roaming livestock, gorgeous dairy cattle, various pastures, and complete recycling and composting program. The people who run this farm believe in respecting the land and its animals; it shows!
And then of course, Joel Salatin, the so-called lunatic farmer, gave the crowd a lot to think about when it comes to how U.S. laws and our food system generally interfere with the ability of our farmers to grow wholesome food and provide real food directly to consumers. Rather than supported, our small farmers face regulatory burdens and inspections. Joel did a great job explaining how FTCLDF exists to provide legal assistance to farmer members at the very moment they are facing these problems.
We couldn't have asked for a better day, and we are so grateful to everyone who came out to support the organization. Thank you to Joel Salatin, our supporters who made the event a success, the team at Reverence Farms, and our donors, especially Buchi Kombucha, Omission Brewing Company, and Dry Farm Wines. We look forward to doing it again!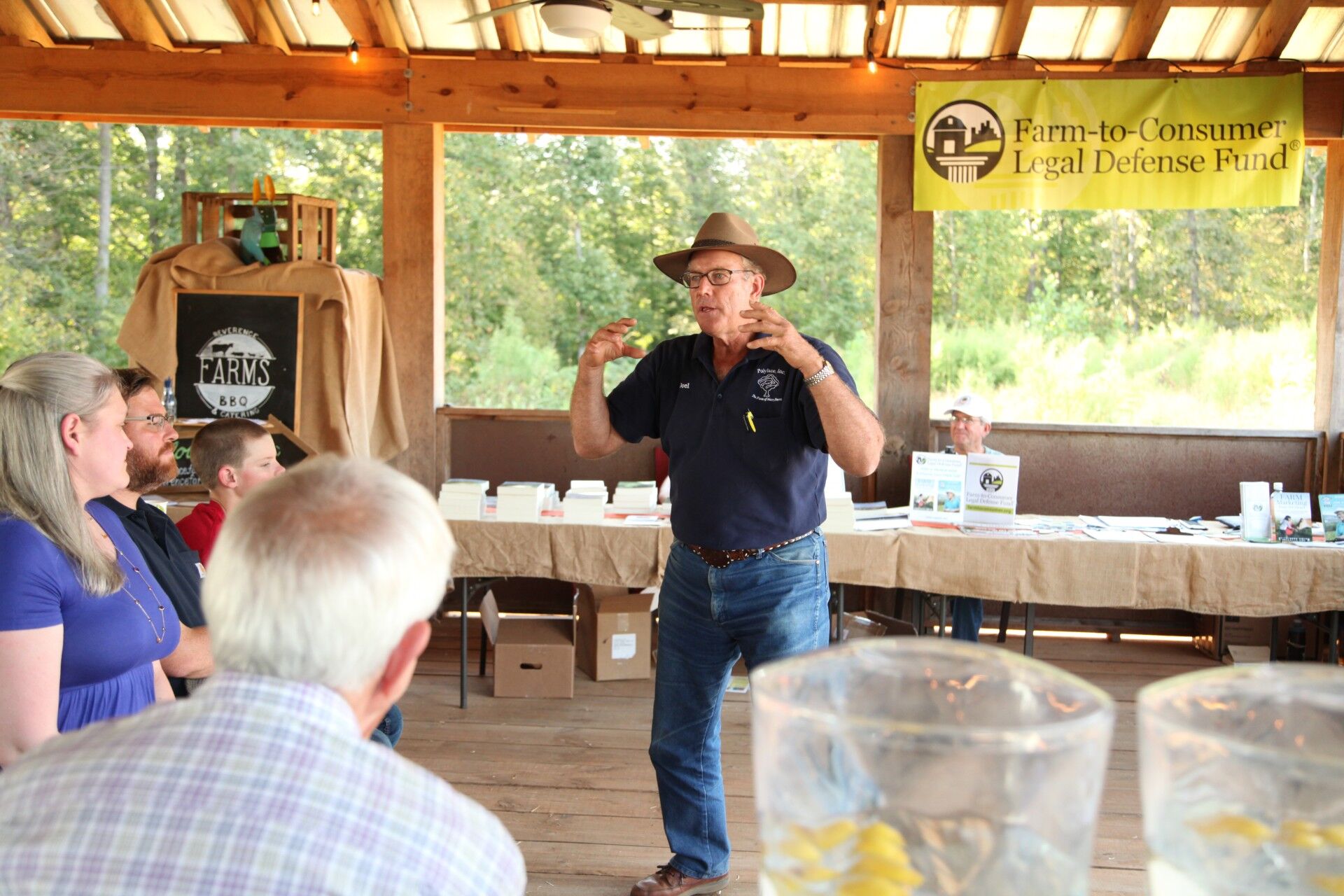 YOUR FUND AT WORK
Services provided by FTCLDF go beyond legal representation for members in court cases.
Educational and policy work also provide an avenue for FTCLDF to build grassroots activism to create the most favorable regulatory climate possible. In addition to advising on bill language, FTCLDF supports favorable legislation via action alerts and social media outreach.
You can protect access to real foods from small farms by becoming a member or donating today.