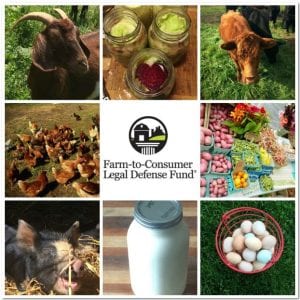 "As owners of Pride & Joy Dairy & Creamery we highly endorse FTCLDF. We have been members for a number of years but have never needed their help until recently. We sell raw 100% grass fed milk, meat and cheese but were out of business for 2 months. FTCLDF helped us prove that we were wrongly convicted of having contaminated milk. Anyone who believes in and markets "Real Food" or believes in our right to choose our own food and personal freedom needs to contribute to FTCLDF with memberships, donations, moral and ethical support. If it wasn't for FTCLDF and its loyal capable staff, we would not be in business today." 
– Allen and Cheryl Voortman, Pride & Joy Dairy
"FTCLDF is the best money a farmer can spend to withstand overzealous bureaucrats trying to put farmers out of business. I wouldn't think about our farm dealing with the public unless I was a member."
– Cattle farmer and Tennessee State Senator Frank Niceley
"We were charged by the state of Wisconsin with the sale of uninspected meat. Elizabeth Rich represented us; we were very happy with her help, her professional manner, and the settlement she negotiated for us. We are also very happy with the Farm-to-Consumer Legal Defense Fund. What a bargain! $125 per year. Wow!"
– Bruce Headings, owner of Headings Family Meats
"You don't realize how much of a valuable resource FTCLDF is until you really need it. The valuable insight Pete Kennedy provides into the legal dogma, consumer rights and legislative action is worth more than we can ever repay. Pete was always available to answer questions, offer accurate information, solid advice and most importantly, raise confidence in a perilous nightmare of legal battle where we might otherwise be scared into conceding. We are grateful for the work of FTCLDF."
– Michele Reneau, Nate & Anju Wilson, managers of Weekly Fig
For the past 10 years, the Farm-to-Consumer Legal Defense Fund (FTCLDF) has protected your access to nutrient-dense food and the ability of sustainable family farms and artisan food producers to earn a living. Together, we have made an impact in improving your freedom of choice and the regulatory climate for small farmers and local food producers. Thanks to the financial support of many, FTCLDF has been able to level the playing field for family farms and artisan food producers in their dealings with the government, making it more difficult for bureaucrats to harass our farmer members and deplete their resources in judicial and administrative proceedings. In dozens of court cases, farmers have received representation at no cost beyond the annual FTCLDF membership fee.
Your support makes it possible for FTCLDF to give farmers, artisans and homesteaders great value for their membership fees. Core membership benefits include:
Unlimited consultation with attorneys on matters within our mission statement;
A toll-free hotline to contact our attorneys who can offer guidance when a member is dealing with a hostile government visit;
Consultation on farm and dairy best management practices; and
Possible legal representation in administrative and judicial hearings at no cost above the membership fee, saving members tens of thousands of dollars in some instances.
FTCLDF is a true grassroots organization that has never taken any government funding and only receives corporate money from small like-minded businesses. The bulk of revenues comes from membership fees and individual donations. It has not always been easy to operate this way but it has enabled us to remain independent in carrying out the mission to protect your right to obtain the foods of your choice from the source of your choice.
SOME OF OUR RECENT WORK INCLUDES:
Establishing the legal distinction between public and private food distribution with no regulation for the latter.
Protecting the right of homesteaders to produce their own food against overzealous local governments.
Expanding legal access to raw milk in all 50 states; currently, that number stands at 42.
Petitioning FDA to lift the interstate ban on raw butter, and challenging its authority to institute the ban in the first place.
Successfully representing Hill High Dairy against a Michigan lawsuit to stop raw butter and cream distribution.
Helping to secure a favorable Attorney General opinion in Tennessee, allowing an unlimited number of owners in custom slaughter and on-farm slaughtered animals (with many states allowing only 4 owners or less).
Challenging the Washington State Department of Agriculture's finding that Pride and Joy Dairy, the largest raw milk producer in Washington, was producing adulterated raw milk; FTCLDF is also helping the dairy get through a long shutdown forced by the Department.
Consulting on House Bill 1433, the North Dakota Food Freedom Act, legislation recently signed into law that allows the unregulated sale of most foods direct from producer to consumer.
Since launching on July 4, 2007, we have made your dollars count by standing up to government agencies that have much greater resources than us and by litigating dozens of cases to protect our farmers and access to the foods they provide. Your support enables us to provide services to members such as drafting herdshare contracts, helping farmers navigate the laws on topics such as on-farm poultry processing, on-farm slaughter and custom slaughter as well as consulting on best business models for family farms to use. We also engage in policy and legislative work to improve our farmers' and local food producers' ability to earn a living and focus on providing quality foods to those seeking it.
Please help support our work by renewing your membership, making a donation, and spreading the word. Your generosity will increase our ability to protect and defend local food communities.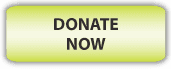 Your contribution helps members just like Allen, Cheryl, Frank, Bruce, Michele, Nate, and Anju at a stressful time in their lives.
Each of us here at the Farm-to-Consumer Legal Defense Fund continues to work diligently to protect the farmers and artisan food producers you love and rely on so that they can continue providing you with the food that heals your family and the land.
Our organization counts on your support through memberships and donations.
You can donate today at https://members.farmtoconsumer.org/donations

Our team is committed to keeping nutrient-dense food freely flowing in America. Your donation and support are what makes this possible. Put your money where your mouth is: protect our farmers and our food freedom. And check out this year's inspiring thank-you gifts below!
Donor Appreciation Gifts
Deadline for donor gifts is June 30, 2017 – now EXTENDED through Saturday, July 15!
For each $150 you donate, choose one of the below.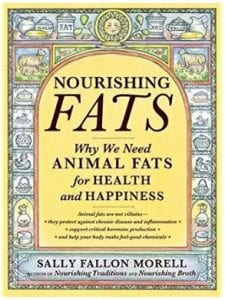 Nourishing Fats: Why We Need Animal Fats for Health and Happiness
By Sally Fallon Morell
Fats are vital for growth, development, fertility, protection from disease, and the production of feel-good chemicals. Get excited about adding egg yolks and butter back into your breakfast, because fat is here to stay! $24.99 value Paperback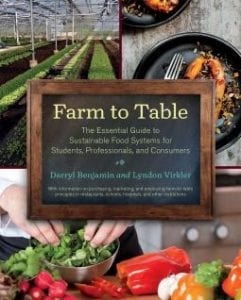 Farm to Table: The Essential Guide to Sustainable Food Systems for Students, Professionals, and Consumers
By Darryl Benjamin & Chef Lyndon Virkler 
Farm-to-table philosophy is pushing back modern, industrialized food production and moving beyond isolated "locavore" efforts into a broad and far-reaching coalition to restore healthful, sustainable, affordable food for everyone. $49.95 value Hardback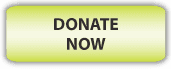 For each $100 you donate, choose one of the below.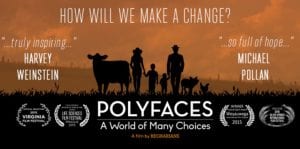 Polyfaces: A World of Many Choices DVD
A joyful film about connecting to the land and the community that follows the Salatins, a 4th-generation farming family who do "everything different to everyone else" as they produce food in a way that works with nature, not against it. Using the symbiotic relationships of animals and their natural functions, they produce high quality, nutrient-dense foods. $20 value DVD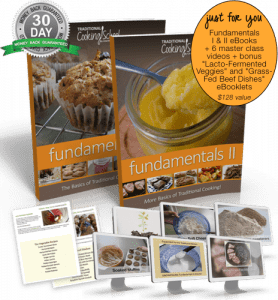 Traditional Cooking Fundamentals I & II eBook Set
By Wardee Harmon
The set includes both a 14-lesson and a 17-lesson eCookbook with step-by-step guidance to improve the life-long health of your family by learning traditional cooking skills so you can create meals that look beautiful and taste delicious. $40 value eBook Set