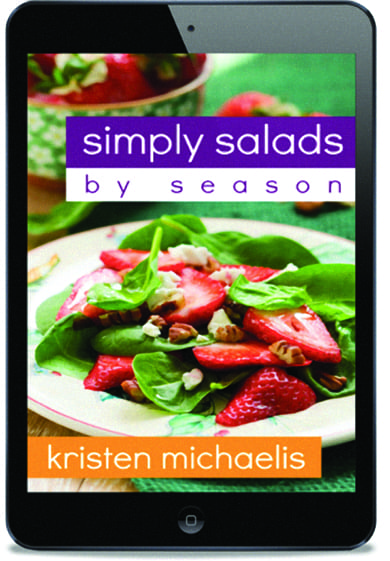 By Kristen Michaelis (the Food Renegade)
Tired of picking up bottles of salad dressing with ingredients labels that read like chemistry texts? Saddened by how even so-called organic dressings still contain unhealthy refined oils like canola and soy? Want to know how to take advantage of all the in-season, local, beautiful fruits and vegetables available from your local farmers? In this e-book you'll get dozens of new recipes for dressings, condiments, and salads—all organized by season. Please make sure you provide an email address to receive your gift! E-book, $17.95 value
Donate by September 17, 2015 to claim your gift(s)!