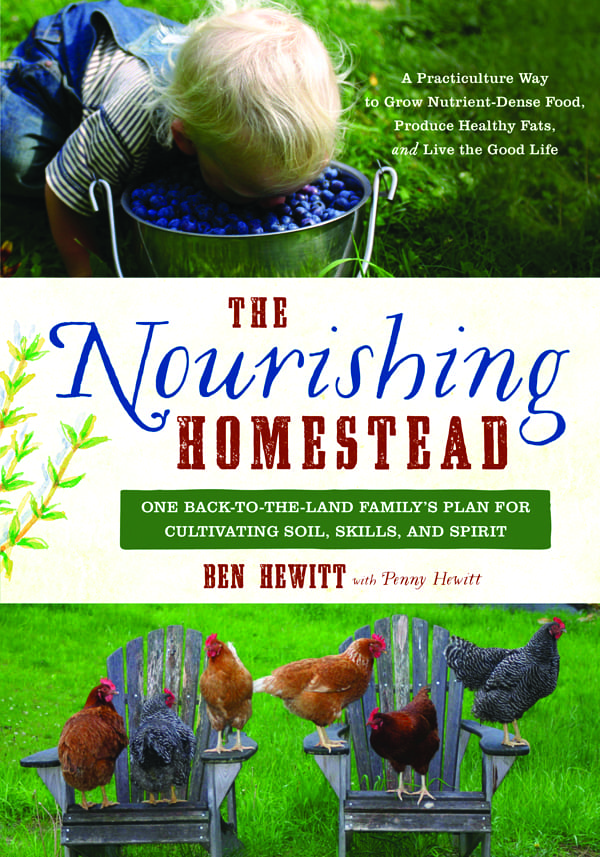 By Ben and Penny Hewitt
The Nourishing Homestead tells the story of how we can create truly satisfying, permanent, nourished relationships to the land, nature, and one another. Ben and Penny Hewitt offer practical ways to grow nutrient-dense food on a small plot of land, and encourage people to think about their farm, homestead, or home as an ecosystem. The Hewitts' story is reminiscent of The Good Life by Helen and Scott Nearing, and is sure to inspire a new generation of homesteaders, or anyone seeking a simpler way of life and a deeper connection to the world. Paperback, $29.95 value – released January 2015
Donate by September 17, 2015 to claim your gift(s)!