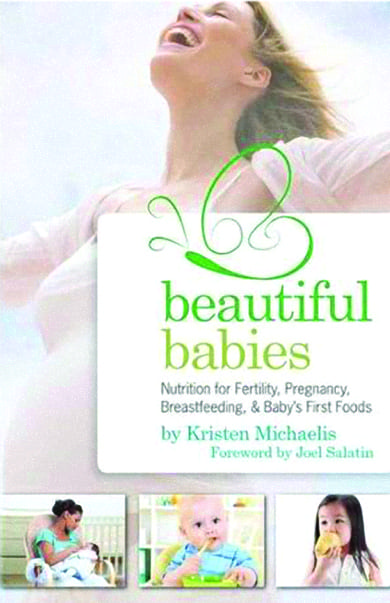 By Kristen Michaelis (the Food Renegade), Foreword by Joel Salatin
Did you know that simple changes in your diet could increase your fertility by 60%? Did you know that what you eat when you're pregnant could affect whether or not your child grows up to need glasses or braces? Did you know that increasing your intake of certain nutrients prior to pregnancy could radically decrease your chances of having morning sickness? Based on her research of the nutrient-rich diets of fertile populations around the world, Kristen Michaelis breaks down exactly what you should and shouldn't eat while trying to conceive, during pregnancy, and while breastfeeding. Signed Paperback, $35 value – released March 19, 2013
Donate by September 17, 2015 to claim your gift(s)!