Stuart & Margaret Osha
Turkey Hill Farm, Randolph Center, VT


The Osha's are both tradition keepers and forward thinkers.

I visited Margaret and Stuart Osha in Vermont during Winter 2010, and Vermont, the Oshas and small farm life captured my heart. The videos I made during my visits are provided for your use and enjoyment.

Stuart, a teacher to his core, showed me how the farm was becoming more and more self-sustaining each year, and why I never felt cold - even in the dead of winter. No drafty farmhouse for the Osha's! They installed a new heating system completely fueled by abundant firewood from the farm, in a zero emissions furnace. It heated water that was circulated through pipes and baseboard heaters in the house and milk house.

Stuart also showed me the root cellar he created, certainly not a damp dark root cellar. This one was easy to access, efficient and well organized, using a small window to regulate the temperature.

One morning after milking, Stuart sat in his rocking chair and read me selections from his book "Loving a Dying Way of Life", From what I saw on their farm, that dying way of life, is being resurrected, at least by two people, with vision and passion.

Watch the "Who's Your Cow" video to view one of my favorite moments meeting the cows under Stuart's care and their interactions with him. Lily, Blossom and Rose provide the raw milk that nourishes the entire farm - farmers, raw milk customers, pigs and chickens. I saw that the care and attention that Stuart gave them was returned in full measure.

Margaret, a dairy farmer in her own right, now enjoys spending more time in the heart of the home, the kitchen. She showed me what is was like to pick, process and prepare a meal To Live For! She made cooking seem natural, easy and a fun creative process. Her results, meal after meal, were spectacular - simple and delicious, each made completely with food from their farm and neighboring farms.

The secret to being a great cook, is definitely having high quality products to start with like newly laid eggs, home-made fresh raw cheese, herbs preserved from the summer's garden and bread, butter and jam made from scratch.

Another secret to great meals is a happy, relaxed cook. I know part of the magic in each meal was from Margaret's love. Far from the seeming perfection of television cooking shows, I felt that her videos shows us all how to dance with the distractions and demands to the rhythms of the farm as she cooks a traditional Maple Syrup season recipe - Sticky Buns, amidst phone calls, feeding the furnace and life happening.

My second visit, in March was to attend and assist them with their Maple Syrup Sugaring Community Days, when 200 people visited the farm. Avid horseriders, the Osha's keep a team of Haflingers, in order to collect maple syrup, as generations have done before them.

While their neighboring farms might gather more syrup per tree with a tubing system, with less people needed, the Osha's enjoy the community gatherings, potluck meals, physical labor and especially the quietness of the woods when using horse-drawn wagons. My videos show the many happenings of that weekend, including a photo shoot from photographers at Yankee Magazine.

I offer these videos as my way of encouraging all of us to enjoy the fruits of our labors more, as Margaret and Stuart Osha have shown me to do

There is such deep satisfaction in that way of life.
Videos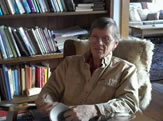 Loving a Dying Way of Life
by Stuart Osha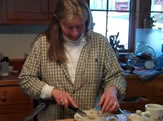 A Breakfast to Live For
by Margaret Osha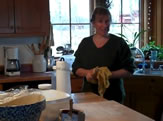 Sticky Buns - Part I
- Turkey Hill Farm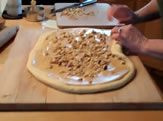 Sticky Buns - Part II
- Turkey Hill Farm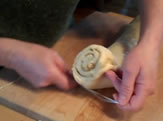 Sticky Buns - Part III
- Turkey Hill Farm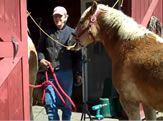 Maple Sugaring - Preparing the Team - Turkey Hill Farm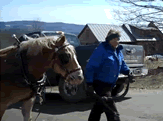 Maple Sugaring - Hitching Up the Team - Turkey Hill Farm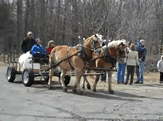 Maple Sugaring - Gathering & Boiling - Turkey Hill Farm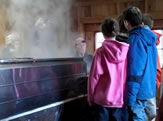 Maple Sugaring - Community Event - Turkey Hill Farm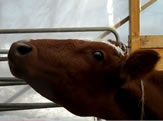 Know Your Cow
- Turkey Hill Farm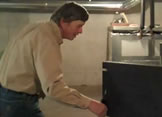 Sustainable Heating
- Turkey Hill Farm